Despite originally pegged for a late September launch, developer Toys for Bob has announced that its remake of the first three Spyro games has been delayed. In order to give it an extra coat of polish, the Spyro Reignited Trilogy has instead been moved to a November 13 release date.
"Everyone here at Toys for Bob is so proud to be reigniting the original Spyro trilogy after all these years. We're deeply committed to getting these games right, so we've decided to move the release date of Spyro Reignited Trilogy to November 13, 2018," explains Toys for Bob co-studio head Paul Yan.
"I really hoped that you would be rescuing dragons and scorching Rhynocs sooner, but the Trilogy needs more love and care. In November when you're exploring the Dragon Realms, Avalar and the Forgotten Worlds, we know you'll agree the extra time was worth the wait."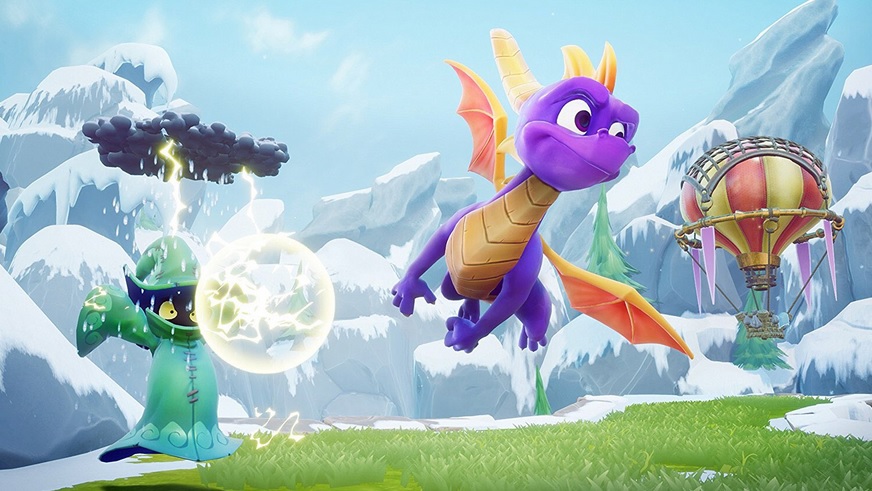 We had an indication that Toys for Bob had fallen behind schedule on the remake after it was revealed physical copies would still require a download for the second and third game, with the first game seemingly being the only complete title on the disc.
Like Activision's effort to revive the original Crash Bandicoot trilogy with developer Vicarious Visions' Crash Bandicoot N.Sane Trilogy, the Spyro Reignited Trilogy focuses on the original three games, remaking Spyro the Dragon, Spyro 2: Ripto's Rage! and Spyro: Year of the Dragon from the ground up.
Vicarious Visions had it a little easier on scheduling, however, with the N.Sane Trilogy just releasing on PlayStation 4 at launch, before bringing it to Xbox One, Nintendo Switch and PC a year later. Toys for Bob are instead aiming for a PlayStation 4 and Xbox One launch simultaneously, with its Switch and PC versions following sometime after.
KitGuru Says: It's a shame that we will have to wait longer for our dosage of nostalgia, but I'd rather it be a polished homage than something that will ruin childhood memories. Who knows? It might even prove to be more challenging than the original. Are you looking forward to the Spyro Reignited Trilogy?