While we wait for Stardew Valley's much anticipated multiplayer addition, its publisher Chucklefish has revealed more details on its new game. Teased last year, the yet untitled magical school-themed RPG is set to draw inspiration from a number of sources while building on the colourful art style made ever more popular by Stardew Valley.
Last month, Chucklefish founder Finn "Tiy" Brice took to Twitter to tease a sneak peek at the developer's new game, stating that a lot of influence is coming from the highly successful Stardew Valley.
SDV still in testing, no news yet. Thought this sneak peak might tide you over. We've learned a lot of lessons from working with Stardew. pic.twitter.com/EcabZ8DGb7

— Tiy (@Tiyuri) August 31, 2017
"Stardew Valley is a masterclass in establishing tone, charm and theme. We've taken that idea of simply falling in love with a game world and gone all in," said Brice in an interview with PC Gamer. "The mechanics are going to be tight and that's important, but from the outset our goal has been to create a game world that is entertaining and charming simply to inhabit."
Many drew comparisons with other works of fiction, such as Little Witch Academia and, of course, J.K. Rowling's Harry Potter. Artist Abi Cooke Hunt reveals that inspiration was not limited to just these two. In fact, "Studio Ghibli's rendition of Kiki's Delivery Service, Garth Nix's Old Kingdom series and Terry Pratchett's Tiffany Aching books" have all played a role in influencing development on the new game.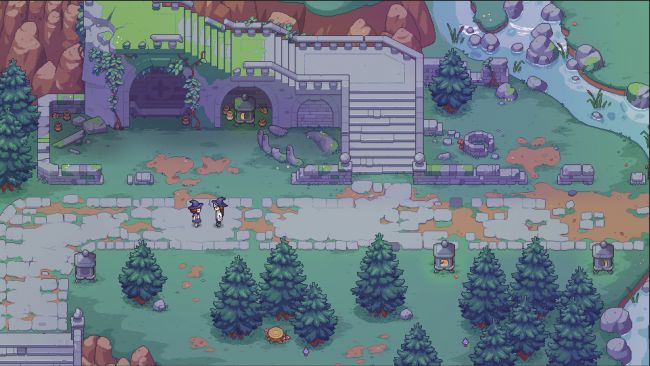 While little is known about the game itself, those interested in the title can look forward to "many different kinds of magic/crafting/potion making/farming systems," according to Brice and that there will be "a lot to do in the final game."
KitGuru Says: If Chucklefish can extrapolate the charm that Stardew Valley had into another title, I am sure many people would lose their minds over it. It's also relatively surprising that we haven't seen a new IP bring the magical school theme into the forefront of the video game world since it is so popular in other media. What do you think of Chucklefish's new game so far?