For the past couple of years, YouTube has been tightening its rules around video monetisation, making it harder earn on the platform. In a blink-and-you'll-miss-it decision, the Google owned service has increased its parameters for partnership, now requiring users to have 4,000 hours of watch time over the course of a year and at least 1,000 subscribers.
Viewing hours were not a part of the previous requirement, which only asked users to tally 10,000 public views. This makes it significantly more difficult for smaller channels to reach their goal of monetisation, which YouTube itself notes is a good way to weed out those that are looking for an easy ride.
The introduction of new rules follows the controversy surrounding Logan Paul, a YouTube superstar who published a video showing a dead body in one of Japan's highest profile locations for suicide, Aokigahara forest. The video remained viewable for 24 hours with no actual interference from YouTube itself, before Paul himself decided to take it down.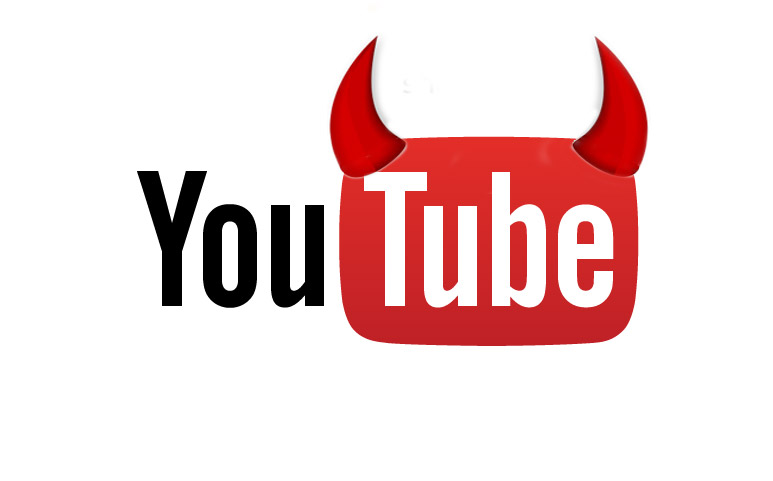 A mock of YouTube's old logo, seemingly fitting for the recent controversies.
Since then, Paul has been removed from Google's Preferred advertisement program and his involvement in YouTube Red projects shelved indefinitely. The platform has not ruled out future projects with the star, however, hoping to move on from the whole debacle.
YouTube doesn't mention the star specifically in its blog announcement, but does make reference to creating "higher standards will also help us prevent potentially inappropriate videos from monetizing which can hurt revenue for everyone."
"We've arrived at these new thresholds after thorough analysis and conversations with creators like you," YouTube announced in a blog post. "They will allow us to significantly improve our ability to identify creators who contribute positively to the community and help drive more ad revenue to them (and away from bad actors)."
KitGuru Says: The decision makes sense in terms of YouTube's growth versus the quality of content put out there, but it is a controversial decision in light of a high-profile YouTuber. Smaller content creators are feeling punished for the actions of someone who will not suffer from these measures whatsoever, pushing people to switch platforms entirely to the likes of Twitch. How do you feel about the change?