A man from Washington DC has been charged with breaking into Valve's offices and walking away with over $40,000 worth of stolen goods in a wheelie bin, including games and equipment.
As reported by Washington news station KIRO 7, a man named by Washington detectives as 32-year-old Shawn Shaputi, broke into the game developer's offices in Lincoln Square's south tower and stole more than $40,000 worth of equipment and games. Charges were filed for the burglaries in September and at the time there were six warrants for his arrest.
The burglaries are said to have occurred over a series of incidents, where each time, according to police, Shaputis would wheel a recycling bin into the office's stairwell and fill it full of games and equipment, before walking out and loading up the stolen goods into his car and making off.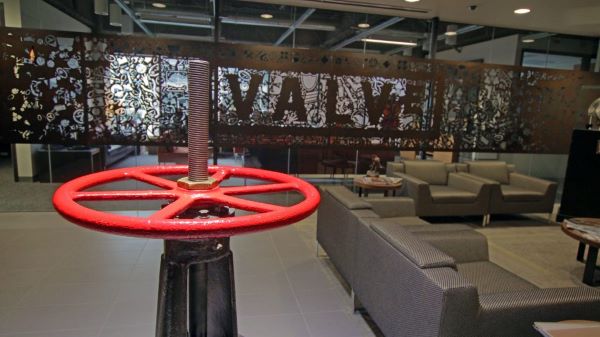 The total haul is said to have included video games: 15 Xbox One games and 23 PlayStation 4 games. Shaputis told police he stole "15 to 20" Asus laptops, some Nintendo Switch and Steam machine consoles, and "a metal mini gun looking thing" that he said he saw Valve CEO Gabe Newell holding in a Forbes magazine feature, according to Polygon.
The 32-year-old was later caught on camera at a local GameStop selling the stolen goods on. It is said that he sold 43 games to GameStop totalling $336, according to police. Shaputis had reportedly stored the rest of the goods in his car which was later found by police. The same man was also been charged with stealing a FedEx truck back in July.
KitGuru says: Valve has yet to comment on this series of burglaries and exactly how many of their good have been recovered. I wonder if the accused saw anything referring to Half-life 3 while he was in there?