Epic Games Store's free games of the week are available now. Last week, Epic gave out the rogue-like title For the King, and this week it's offering the horror game Amnesia: The Dark Descent, and the action-RPG Crashlands.
Amnesia: The Dark Descent is an immersive first-person horror game where you play as a character named Daniel. The game starts with Daniel waking up in a dreary castle, with no memory of who he is and how he got there. During the game, Daniel's memories will start to come back, but that's not your only problem. The castle is full of dangers and the only way to survive is to run, hide or use your intelligence.
Crashlands is a story-driven ARPG that focuses on questing, collecting and building. You play this game as Flux Dabes, a space trucker that lost his cargo to the Hewgodooko, an evil Veeru alien, in the planet of Woanope. As you recover your lost packages, you will unveil a "plot of world domination". Learn, craft, explore, and meet new friends so you can survive on this planet.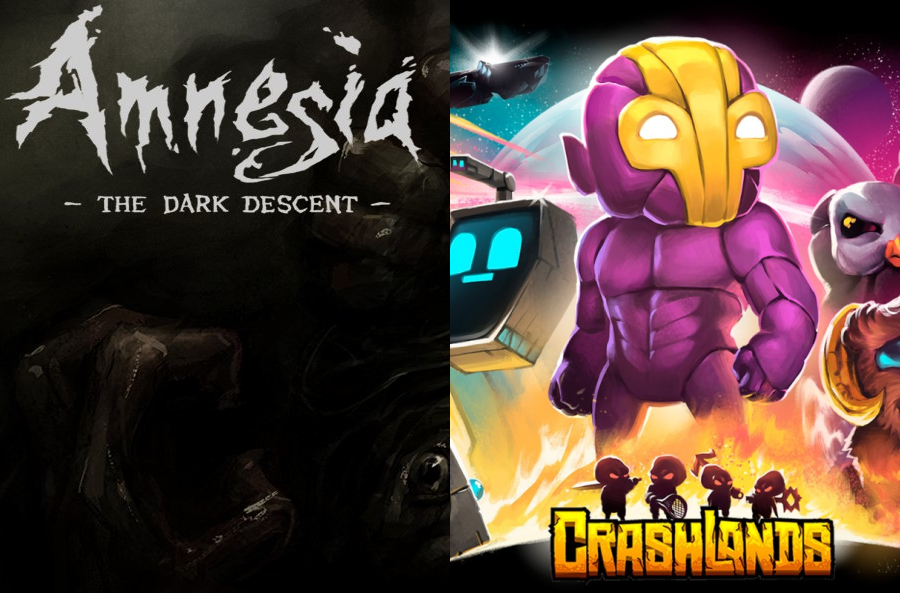 Back in 2010, Amnesia received positive reviews due to its unique approach to the horror genre and for how terrifying it can be. Crashlands also received multiple awards and favourable reviews, describing it as a fun and enjoyable game.
You can get both Amnesia: The Dark Descent and Crashlands for free at the Epic Games Store until the 7th of May at 4 PM. After that, they will be replaced by the puzzle game Death Coming.
Discuss on our Facebook page, HERE.
KitGuru says: Did you get For the King in the past week? Have you ever played Amnesia: The Dark Descent or CrashLands?