The recently launched eFootball 2022 might not be as good as many hoped. Users have been sharing screenshots of weird animations with deformed bodies and gameplay bugs that are just not acceptable for a game in 2021. The game launched less than 48 hours ago and already is the worst-rated game on Steam. 
When Konami announced its plan for the new eFootball game, we learned that the game's release on September 29/30th would be essentially a demo. Usually, a demo lacks content, but the gameplay, although not final, tends to be fine. In eFootball 2022's case, that didn't happen. A quick visit at r/WEPES can give you an idea of the state of the game, which judging by the users' screenshots, is not good. We can see deformed bodies and faces, gameplay bugs that we expect from alpha state games and a stadium crowd that looks like it was taken from a 90s game.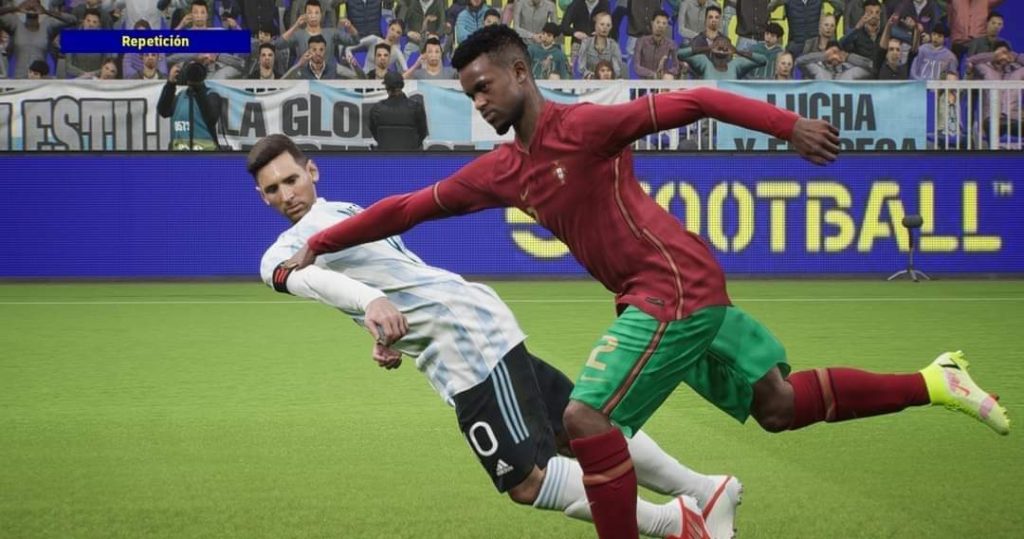 A big part of the outrage from the fans results from the lack of a proper release last year, meaning that Konami had two years to develop a new game. When the company announced it would push the "reset button" on the series and announced it would be moving the series to Unreal Engine 4, most expected more than this.
At the moment, the game is rated as "Overwhelmingly Negative" by steam users, scoring just 8% with 893 positive reviews and 9,167 negative reviews. The current version of the game allows you to play exhibition matches with limited settings with nine teams and online challenge events. Konami shared a roadmap showing the content the developer will release in the final months of this year, which includes cross-platform matches, online leagues, a team-building mode and tournaments. Hopefully, Konami will add "bug and animation fixes" to the roadmap.
Discuss on our Facebook page, HERE.
KitGuru says: Have you already tried eFootball 2022? Do you think the game is as bad as most are claiming it to be?