LG is partnering up with Nvidia to offer six months of GeForce Now Priority membership for anyone that buys a 2021 4K Smart TV. This promotion comes right after the streaming app exits the beta phase in many of the markets where LG operates.
This promotion will only be available in selected countries from February 1 to March 20 and will require customers to install the app on their new TVs. Usually, a six-month priority membership costs about  £44.99/$49.99, allowing you to play games at 1080p and up to 60FPS.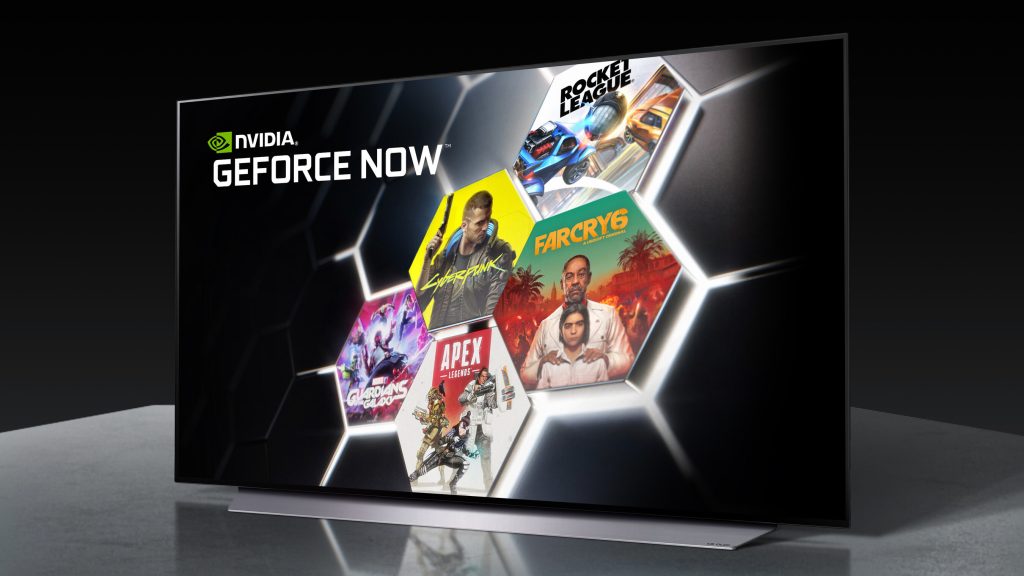 Even if you don't own any game, you can still play any free-to-play game supported by GeForce Now, including Rocket League and Destiny 2. Other available titles include Marvel's Guardians of the Galaxy and Crysis Remastered Trilogy, to name a few.
The LG 2021 4K Smart TV models that support GeForce Now include OLED TVs such as the G1, C1, B1, A,1, and the QNED Mini LED TV QNED90 and QNED85. In addition, NanoCell TVs like the NANO90, NANO85, NANO80, NANO77, NANO75 and the UHD TV UP80, UP77, UP75 can also run the streaming app.
KitGuru says: Are any of you planning to pick up a new TV soon? Would you make use of this lengthy trial to stream games on it?