Activision Blizzard is a rich company, clearly; it bought its way out of being owned by Vivendi back in 2013 for just shy of six billion dollars and now once again its dropped a similar figure on another developer/publisher, King. Known for its addiction peddling gameplay in titles like Candy Crush as much as it is for making ridiculous copyright claims on specific words, the purchase brings together the extreme casual end of gaming, with a much more traditional, hardcore player base.
With King under its belt, Activision Blizzard controls even more of the world's most popular titles. Along with its own produced franchises like World of Warcraft, StarCraft, Diablo, Hearthstone, Skylanders and Call of Duty, the publisher now has a taste of Candy Crush Saga, as well as more than 10 other popular mobile and Facebook games.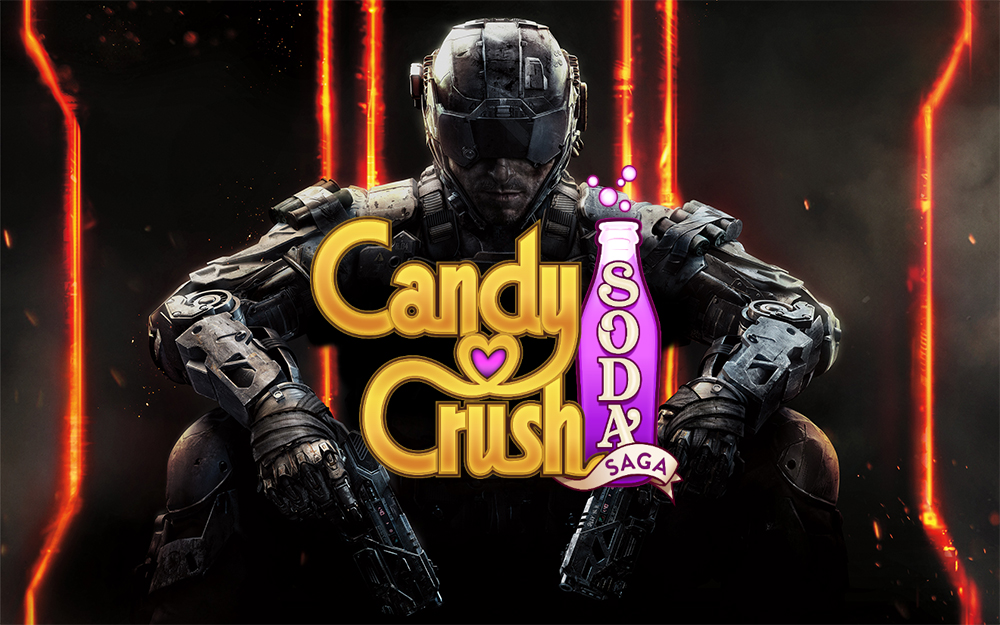 The deal, totalling $5.9 (£3.83) billion works out to $18 per share, which is almost a quarter over valuing King as a property – even if it is still several dollars below the company's initial IPO pricing when it went public in early 2014. Still, the deal will add a further $2 billion a year to Activision's revenue, boosting profits by more than $600 million.
CEO at Activision Blizzard, Bobby Kotick said of the move (via AGB), "The combined revenues and profits solidify our position as the largest, most profitable standalone company in interactive entertainment." He also confirmed that this purchase gave Activision Blizzard a window into the lives of more than half a billion active gamers every month, which gave the combined company an enormously powerful position within the industry.
If nothing, this move will allow Activision to market its own games and experiences to the casual audiences that dominate King's titles – perhaps encouraging them to try Hearthstone or some of its other more relaxed titles.
Discuss on our Facebook page, HERE.
KitGuru Says: As long as the next WoW expansion doesn't require we fill up an energy bar by inviting our friends to try it, this should be fine, right?