AMD is continuing its inroads into the gaming software scene, by updating its Raptr Gaming Evolve client with better streaming and recording functions. With the growth of companies like Twitch and Ustream, AMD wants to provide added functionality to these services through hardware acceleration.
In the release, it talks up the use of its AMD Video Codec Engine (VCE) to give hardware acceleration to H.264 encoding. This, it says, gives users the ability to capture their in-game content in several key ways:
Game DVR: This is an always-on setting, that's constantly recording everything you do, but only for a set period of time. The idea is that if you constantly record the last 20 minutes of gameplay, if there's anything you want to go back over or highlight, you can do so. Similarly you can just do the last 10 seconds and have an instant replay function.
Twitch Broadcasting: Connect directly to Twitch without impacting performance on your PC. The worst AMD claims to have seen, is a 3FPS drop from broadcasting, something that's far more noticeable in traditional streaming.
Rolling Recording: This just constantly records everything you do, giving you plenty of chance to go back and edit it together into something watchable, or just release full length playthroughs of something.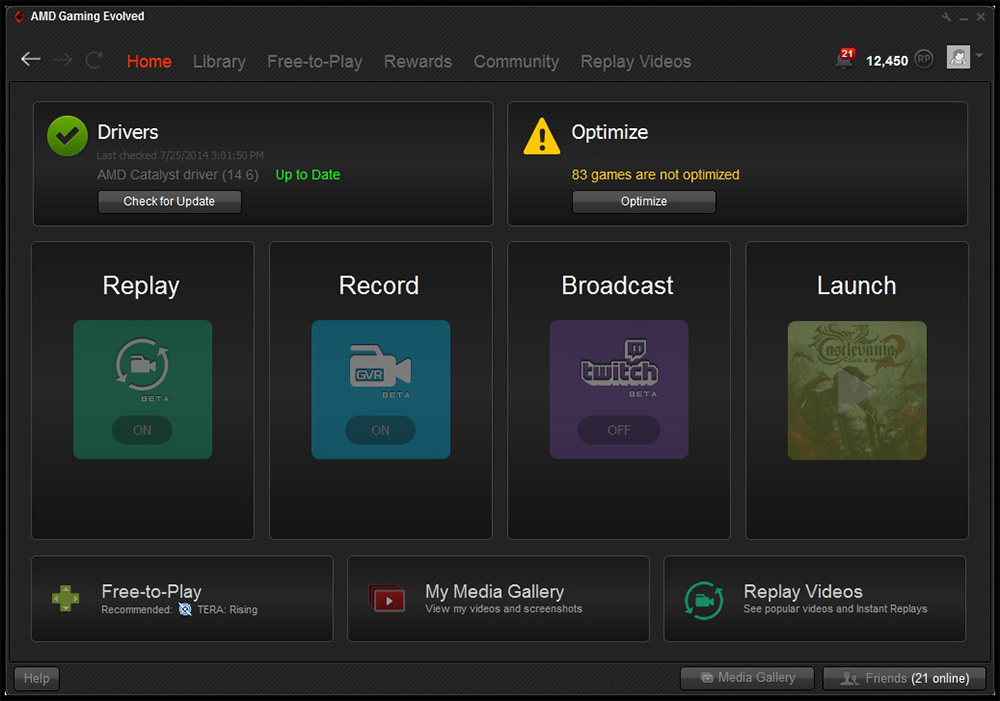 Graphics cards that support the new Raptr VCE are any with a Graphics Core Next architecture, so 7XXX series onwards. All of the above options can include multiple audio channels and a webcam overlay if you choose.
AMD also took this opportunity to take a stab at main GPU rival, Nvidia, pointing out that its cards can hardware accelerate capture in over 5,000 games, whereas the Nvidia experience can only do the same for 169.
KitGuru Says: While AMD is citing install numbers as high as eight million, I'd be impressed if that many people were using this regularly. Do any of you guys find it a useful tool?