The next old-action-star pay-cheque-generator, Expendables 3, isn't set for release until 15th August in America, with the première here in the UK on the 4th. However many people have seen it already, as the film was leaked in its entirety at DVD quality on torrent sites just a few days ago. The pirates responsible, actually had access to it since mid July though, they were just worried about releasing it so early as chances are the studios would be hopping mad and could potentially throw a lot of resources at trying to find out what happened.
"We know that the leak was back then, around July 15, but everyone was scared to leak it. Most private groups had it for more than 10 days, but again they were scared to leak it," TorrentFreak's source said. Ultimately it was late on the 24th July that the film finally hit The Pirate Bay.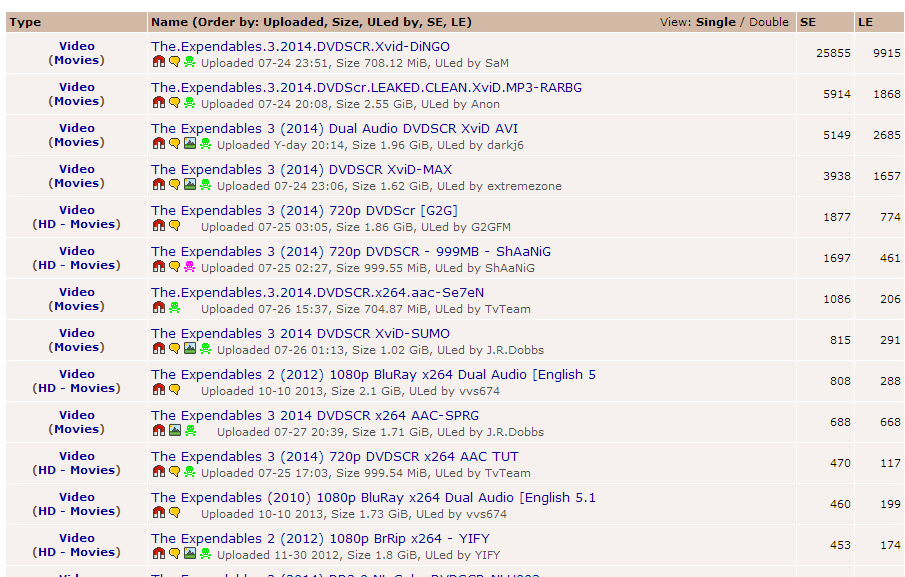 This is the last thing a movie studio wants to see pre-release
TF did some digging to confirm the claims that the movie was kicking around for a lot longer than that and ultimately turfed up a post from 4Chan which claimed on the 15th, to have a DVD of an upcoming movie. The poster claimed to be looking for a piracy group who could leak the film for them.
He later reposted saying a group had gotten in touch with him and that they were now checking his proof that he had such a copy. That was his last post, so whether he's now keeping quiet to protect his identity or was already found out, remains to be seen.
Discuss on our Facebook page, HERE.
KitGuru Says: It's amazing that the guys that get into positions of receiving pre-release movies like this choose to leak it. I think I'd be selfish and keep all of the preview-goodness to myself. What about you guys?