One of the longest running MMOs in the world, Asheron's Call, is set to close in the new year, after 17 years of operation. It comes as the developer, Turbine looks to move away from managing several MMOs, transferring the ongoing support for Lord of the Rings Online and Dungeons and Dragons online to new developer, Standing Stone Games.
Originally developed by Turbine and released under the Microsoft publishing banner in 1999, Asheron's Call is an expansive, open-world, 3D MMO. It is a classic of the genre, featuring traditional stat and levelling mechanics, various fantasy races, monsters to fight, quests to finish and loot to discover.
Although it has maintained a player base for near two decades, it's been a long time since it was hugely popular, and now as Turbine looks to make big changes to the way its company operates, Asheron's Call and its spin-off sequel, Asheron's Call 2, haven't made the cut. New sign ups to both have now been closed, but those with existing accounts can login until the 31st January (thanks PCGamer).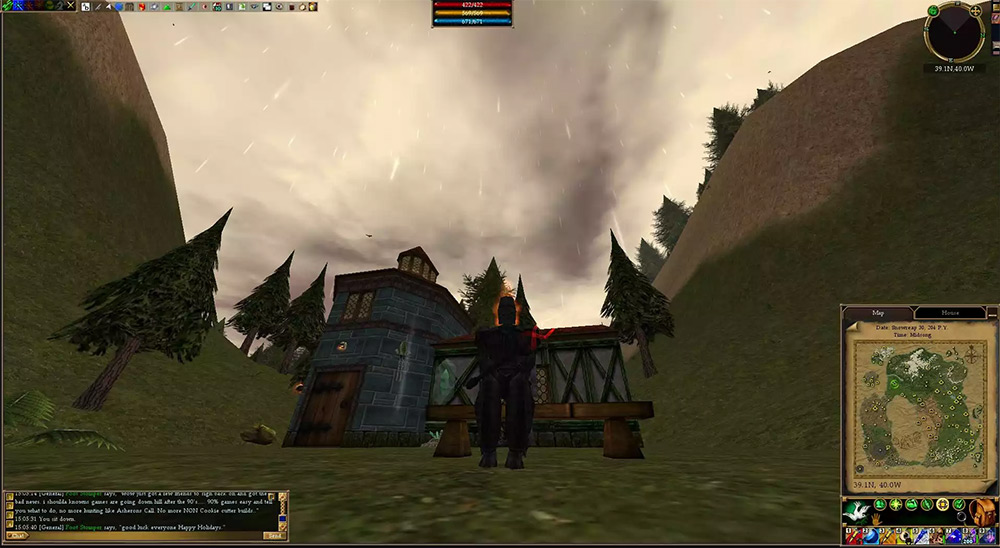 Source: Theymightbe/Reddit
"We have had a phenomenally long run; one of the longest in the world of MMORPGs, and that in and of itself is a spectacular feat," reads a note from a developer on the AC forums. "We are proud of our legacy, and the entire Asheron's Call team has been honoured to adventure with you for nearly twenty years. We thank you very much for being a part of it."
Fans of the game on the official subreddit have been posting up their bucket lists of activities they plan to complete in the game before closing. For many that will involve walking around the entirety of the in-game world, as well as taking on some specific quest lines.
As for the other Turbine games that are moving as part of this change, D&D Online and LOTRO, will continue to operate as before and still have the same teams developing them. Those people have now been moved over to Standing Stone Games and claim that this should allow for even greater scope for both games. The developers said in a statement that they are excited for the future and have many planned updates for both games.
Discuss on our Facebook page, HERE.
KitGuru Says: I was never much of an MMO player, so Asheron's Call is a world I never stepped into. Did you guys play it at any point in its long history?