Building a game in VR is quite different to traditional development. It needs to take into consideration that a high frame rate is required at all times. It can't be too jarring or require too much fast movement, which means that makers of shooters and similarly twitch-based combat games have to take a different tack with their new developments. That's why Crytek, most well known for murdering graphics cards in the late '00s, is building a game that's also part movie, in a manner that it describes as an "exploration experience."
The game Crytek is building is called Robinson: The Journey, with a 50 man team currently beavering away to have it ready for commercial VR hardware launches next year. We got our first glimpse of what the game may look like in a previously released demo called Back to Dinosaur Island, which had players confronting the hulking, roaring figure of a full sized T-Rex.  It now looks like if that happens in the final game, we won't have to kill it, though we may have to run away.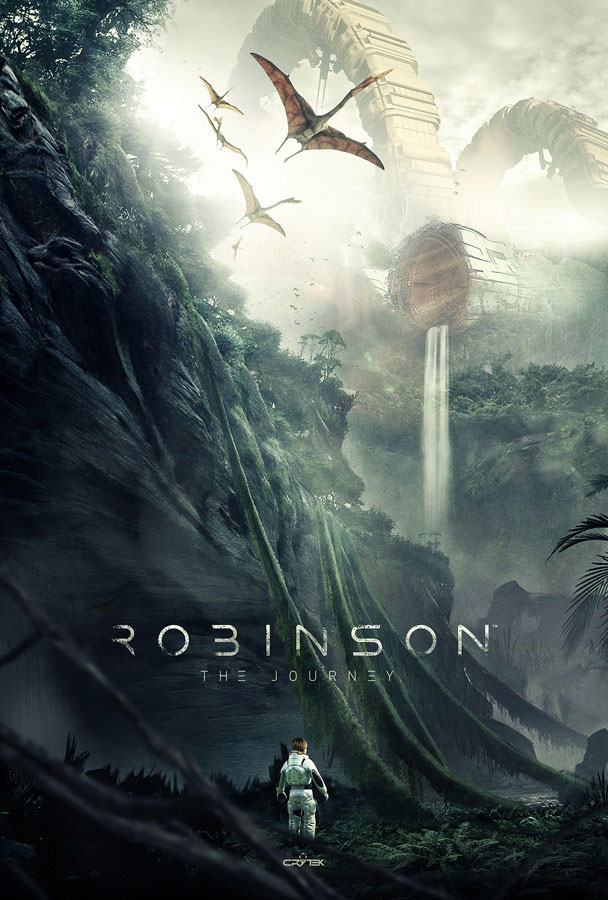 I just want the Back to Dinosaur Island demo for the DK2. Please?
"I want to call it a game because we are a game company but we need a new word, there's a spectrum between the fully passive experience and the fully interactive game," said Crytek's director of production, David Bowman (via UploadVR). While he said that the game is certainly a game before anything else, it definitely toes the line between it and an interactive experience like Dear Esther.
There will be puzzle solving, exploration, decision making though, and dangers that must be avoided – presumable some of which will involve dinosaurs and some of the game's other fantastical creatures.
The game is likely to be supported by all available platforms, as Crytek wants to support all those working on VR. That means that we may see a cut back version on the Sony Morpheus as well as on more high-end PC hardware like the Rift and Vive headsets. There is also a hint that we may see an even prettier version for those with high end systems, though there was no mention of the StarVR, with its 5K resolution screens.
Discuss on our Facebook page, HERE.
KitGuru Says: This sounds pretty exciting. I'm hoping for more of an exploration into non-combat games in VR, since violence becomes a lot more jarring when you feel like you're really taking part in it yourself.