Prepare yourselves guys, once again video games are being used as a scapegoat for real-world violence, this time in Germany. Following the recent shooting in Munich, German TV channel, ProSieben, has announced that it will not be televising any more Esports matches, including the planned ELEAGUE CS:GO coverage this week.
ELEAGUE is a relatively young Esports organisation, having only been founded towards the end of 2015 by Turner, a Time Warner company, and WME | IMG. Together they've been hosting the first season of its ELEAGUE CS:GO Championship, with the semi-finals set to take place over the next two days.
With a prize pool of $1.4 million, ELEAGUE's contest has drawn some of the best teams in the world, including Cloud 9, Virtus Pro, Fnatic and EnVyUS.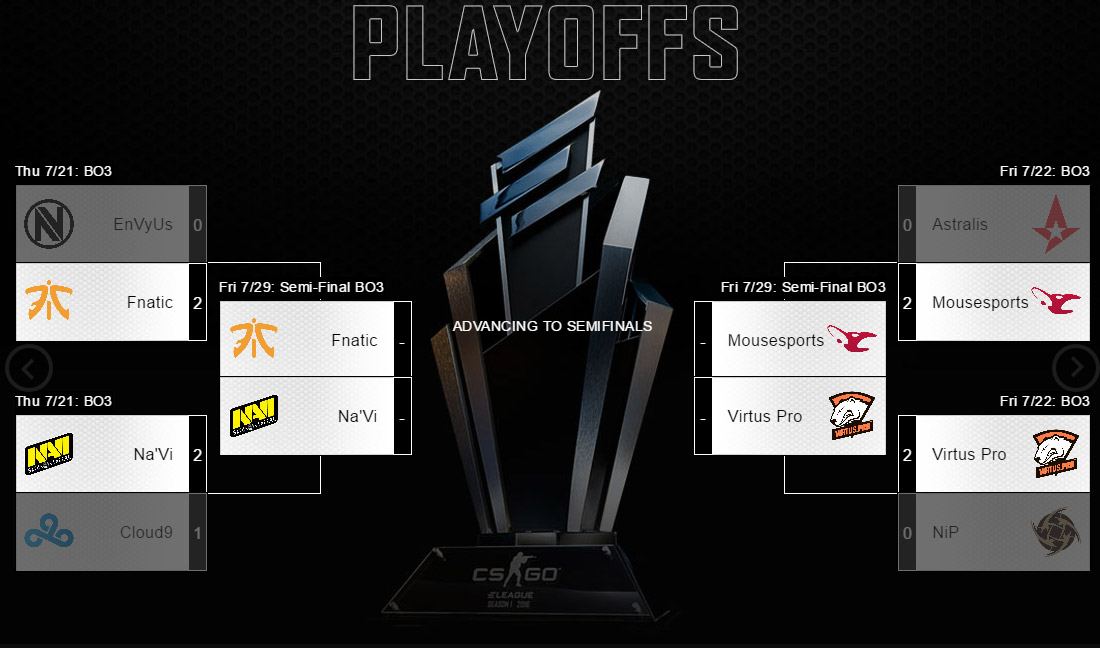 While the tournament will continue to take place and fans can still watch it via the 99Damage Twitch stream (thanks PCGamesN), it will not be televised on ProSieben as initially planned. Indeed the entire Esports coverage on the ProSieben site has disappeared in the aftermath of its decision.
This is all because of one selfish individual's act and unfortunately connotations have been drawn between him and video-games, because it happened that he would sometimes play Counter Strike. This link was lent credence by Germany's interior minister, who earlier this week condemned violent video games in a planned speech discussing the shooting.
Although ELEAGUE fans are understandably annoyed about this fall out, the organisers have urged calm, as the last thing they need is people acting out when the powers that be already see them as potential terrorists in training.
Discuss on our Facebook page, HERE.
KitGuru Says: There's always one that has to spoil it for everyone else isn't there? It's a shame that video games are taking flak for it though. It seemed that with every man and his dog playing games on phones and elsewhere these days, that we'd be passed this sort of rhetoric.