Be careful relying on automated gadgets too much, as they don't always work as intended. Take the case of the $150 (£110) automatic pet feeder, PetNet. The iOS powered smart-feeder is supposed to automatically dispense a pet's meal, but a recent server outage saw many of the devices fail to feed the animals they were intended for.
PetNet's smart feeder is designed to store a few kilos worth of food and dispense it as and when required, in very specific portion sizes. The idea is to let it do so manually at times designated by you, though you can also control it manually using your smartphone. In either case though, settings can be adjusted through the iOS app.
It's a nice idea in theory, but when we rely on internet of things connected devices, there are going to be instances when they don't work as intended. It could be a security glitch, or in this case, just a server outage that leaves these sorts of devices largely useless.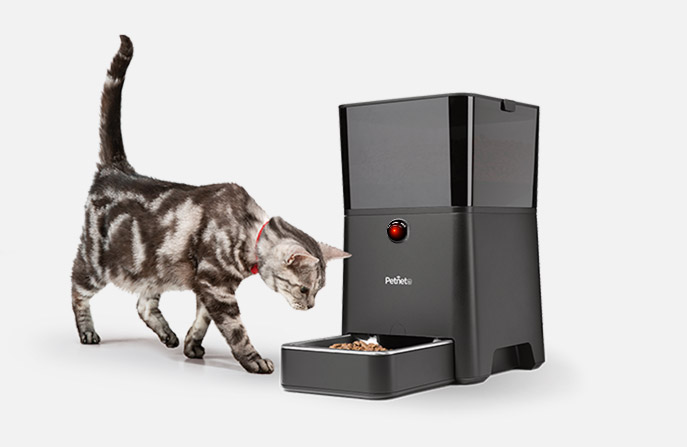 'I'm afraid I can't let you eat that Mr Whiskers.' – PetNet 5000
That has lead to anger among PetNet users, some of whom have gone away for holidays or trips, leaving their dog safe in the knowledge that they will be fed perfectly on time. Except now they won't.
PetNet did send an email notification warning customers, but simply suggested that they feed their pets "manually," instead. Obviously in some circumstances, that's not possible for people. It's lead to a number of them posting their frustrations online, some wondering what the point of buying an automated pet feeder is, if it can stop working at the whim of a server glitch.
The Guardian reports that around 10 per cent of PetNet users were affected by the outage and that it was working on a fix for the problem. However it may end up being the company's response to the problem, rather than the outage itself that so angers consumers. It's been described as very unapologetic and dismissive of people's problems.
Discuss on our Facebook page, HERE.
KitGuru Says: I'm no expert, but there's a lot of bonding and control that can develop from being the one to give your pet their food. If you delegate that to a machine, I'd imagine training younger animals would be much harder.