In-case the feature set (and daunting price) of The Taken King weren't enough to have you hyped for Destiny's next big expansion, Bungie has released a cinematic trailer for it, showing off some of the key players of the plot, as well as some high stakes action. Oryx makes an appearance, as you would expect, along with his flagship, which seems nigh on indestructible, even when multiple tonnage meteors are crashed into its sides.
"Oryx is here. He's hellbent on revenge, and he's brought an army of Taken with him. Infiltrate his fortress, fight through his army, and Face The Taken King," reads the video's description, and it's what players will be tasked with when the new expansion launches in just one week's time.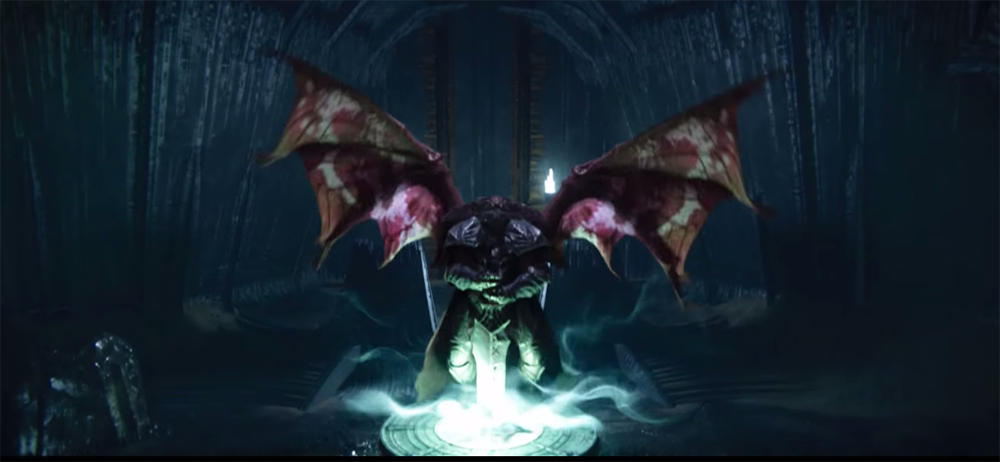 He's not just powerful in his own right either. Oryx commands fleets and armies that are reinforced from the ranks of his enemies and he's angry too, because the high-end players of Destiny have spent the last few months grinding his son's final breath over and over to get great equipment. That's enough to get any father riled up.
[yframe url='http://www.youtube.com/watch?v=7I6uLdHK5to']
For a little more context, here's the prologue trailer that Bungie released last month:
[yframe url='http://www.youtube.com/watch?v=HQymFddoo9I']
Although the fanbase is excited by the new content incoming, some have complained about the pricing. The Taken King is available in several editions, with even the cheapest costing as much as the base game. Still, early previews of the expansion have been very positive, so perhaps it will be worth it for big fans of the game.
Discuss on our Facebook page, HERE.
KitGuru Says: Are you guys excited for Destiny's next expansion? Having put my money into a Wii U instead of the other consoles I haven't killed any Crotas or shot into any LootCaves myself.