There's been a big focus on difficult games in recent years, with learning cliffs considered far more of a legitimate choice for developers than the traditional smooth curve that makes a game easy for new players to get into. However as difficult as games like Dark Souls or Crusader Kings II might be to start with, Dwarf Fortress is relatively fiendish. Still, it's proved popular for a long time and the two brothers who have made it their lives' work to develop it, have now set up a Patreon page.
In development since 2002 and first released back in 2006, Dwarf Fortress is an ASCII art game that sees players directing their small group of Dwarvish settlers to build an outpost that before long turns into a kingdom, but the world is ever changing and ever evolving, with roving bands of enemies, ancient terrors and a hostile environment standing in their way.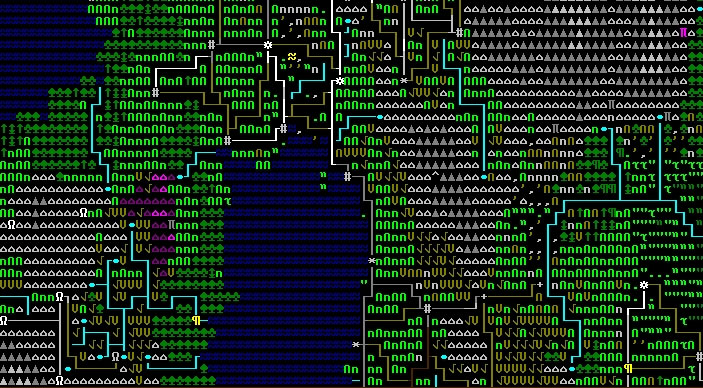 With an open ended structure and no real gameplay objectives beyond what the players themselves decide upon, it's a pretty genre defying experience and it's been developed by just the two brothers who have survived on donations that made it possible for them to spend their full time making it. To make their income a little more stable as the get a little older, both Zach and Tarn Adams are now asking for fans to give a few dollars on a regular basis through a Patreon campaign.
For those interested in their studio, Bay 12's, other developments, there's also pages for both WWI Medic and Liberal Crime Squad too.
Discuss on our Facebook page, HERE.
KitGuru Says: Dwarf Fortress is a game that I've tried to get into several times but I never quite get over that learning cliff. Are there any hard core players among you guys?