Although it was only recently that EA executive Patrick Soderlund gave the world hope that a series of Mass Effect remasters may not be too far away, head of EA Sports, Peter Moore, has doused that idea completely. In a statement he made it quite clear that EA wasn't considering remasters and was simply looking to the future.
"We're a company that is focused on delivering for the future," Peter Moore said in a chat with IGN (via PCGN). "I was asked a question once [about remasters, but] it's just not what we do. We've got incredibly talented dev. studios around the world who are focused on delivering new IP, new experiences, [and] more and more live services."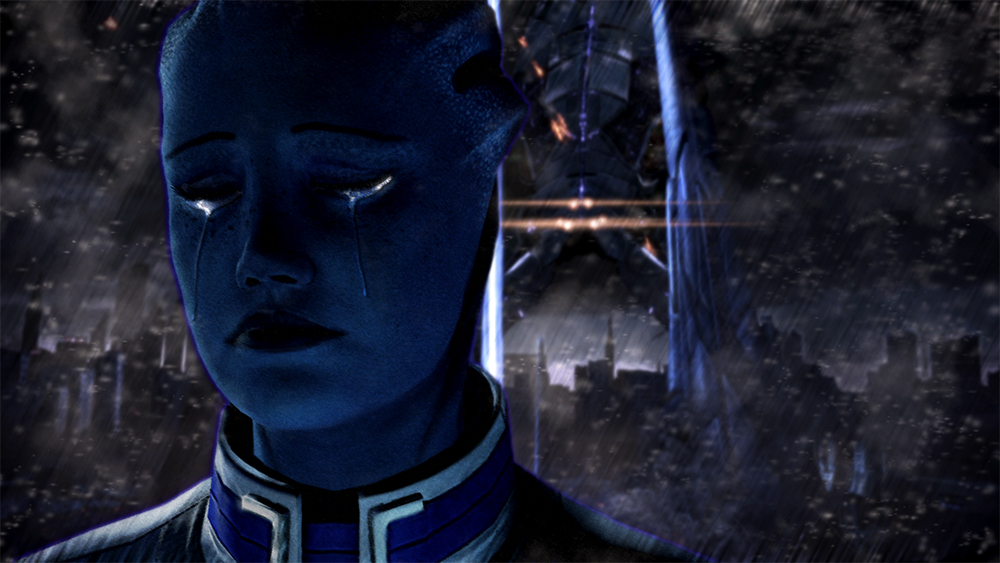 Sad Effect 2. Source: ReaperofEternity
Although Moore acknowledges that there are people out there who are interested in a retooling of the classic Mass Effect games, he said that EA had its "blinders on", which meant it was looking to new games and experiences, often with new IPs. He went on to highlight that if EA remastered every game that people wanted it to, it would be there forever.
He even highlighted Road Rash as an example of a game that could, but wouldn't be remastered. More's the pity…
When it comes to Mass Effect though, EA doesn't want anything to distract from the fact that a new game is coming. Andromeda, the fourth title in the franchise – though not a direct sequel – will offer open world environments for the first time, as well as cooperative multiplayer and many of the usual tenets of Mass Effect, like conversation wheels, planets to explore and many characters to meet and interact with.
Andromeda is set for release in Q1 2017.
Discuss on our Facebook page, HERE.
KitGuru Says: Perhaps it's ok when games aren't remastered. As long as the games are still playable on contemporary systems, you get to experience them in their original guise. There's also a bunch of graphics mods out there that can bring up the visual quality.