EGX Rezzed always showcases a lot of games and this year's event will be no different. The list of big name games and indie titles has now reached 150 and that's even before some of the truly experimental Leftfield Connection games are finalised.
EGX Rezzed event is traditionally a smaller, more indie-focused version of the Eurogamer Expo which takes place later in the year. Just because it isn't the main event though, doesn't mean that it's any less spectacular. There are a lot of games which are ready and itching to be played when thousands of visitors descend on Tobacco Dock in the East End of London, in late March.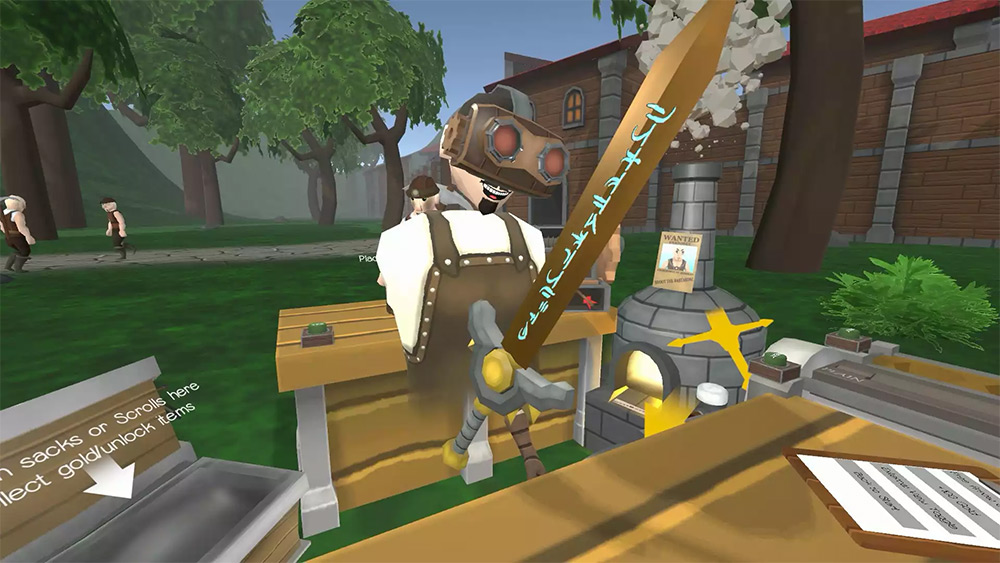 Craft Keep VR
Although the Rezzed organisers tell us that there wil be more than 150 games to play, the list of announced titles so far is much shorter. However we can happily confirm that games like Gang Beats will be in attendance, as will Empires of the Undergrowth, a Dungeon Keeper-esque game of ant colony management that we tried back at the EGX show last year.
[yframe url='http://www.youtube.com/watch?v=G-WycddwN34′]
I want to try Antioch: Scarlet Bay out just because of its awesome, Drive-like soundtrack
Other attendees include Dwarf Fortress inspired, King Under The Mountain, as well as Antihero, which has you running your own thieves guild in an gaslight-era London. There's retro, futuristic football game, Super Arcade Football and Eastern Bloc roadtrip simulator, Jalopy.
That's just a handful of the games that we can expect when the Rezzed event begins and we'll be doing our best to attend.
Discuss on our Facebook page, HERE.
KitGuru Says: I'm interested to see how Empires of the Undergrowth has progressed. It was in its really early stages when we first tried it, but even then you could see the potential.