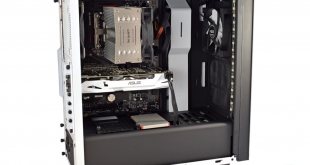 Last updated on January 25th, 2017 at 06:19 pm
In November 2016 we partnered with Gladiator to bring you a pretty sweet competition. All you had to do was 'spec-up' a system costing between £800-1200 using Gladiator's website, and the winner would not only receive that system as a fully-built PC, but the winning entry would also be built by Gladiator and reviewed by KitGuru. So, today, we are pleased to bring you our review of the Gladiator SuperNova, featuring an i5-7600K, Z270 motherboard and a GTX 1060. Read about the competition we ran with Gladiator over HERE.
You may have noticed that Intel have launched a few CPUs since November 2016, though, so Gladiator have tweaked the specification of the SuperNova, updating the i5-6600K to an i5-7600K, while the Z170 motherboard is now a Z270 motherboard. They also bumped up the size of the SSD from 120GB to 250GB, giving you a bit more speedy storage. In this review we will go over everything you need to know about the SuperNova before giving our final verdict.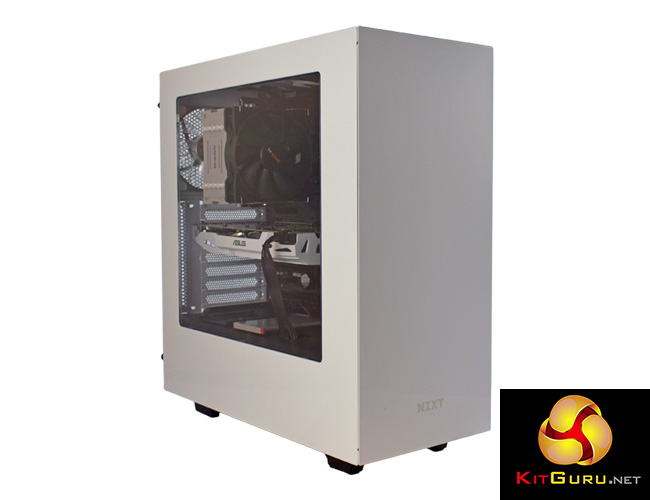 Specification
Intel i5-7600K CPU
be quiet! Pure Rock CPU cooler
Gigabyte Z270 Gaming K3 motherboard
16GB (2x8GB) HyperX 2133MHz DDR4 memory
ASUS GTX 1060 Dual OC GPU
NZXT S340 (white) case
250GB SK Hynix SL308 2.5″ SSD
1TB Seagate Barracuda 3.5″ HDD
650W Corsair CS650M 80+ Gold, Semi-modular PSU
Windows 10 Home OS
Price: £1175 inc. VAT (introductory offer – will rise to £1235)