3DMark 11 is designed for testing DirectX 11 hardware running on Windows 7 and Windows Vista. The benchmark includes six all new benchmark tests that make extensive use of all the new features in DirectX 11 including tessellation, compute shaders and multi-threading.
After running the tests 3DMark gives your system a score with larger numbers indicating better performance. Trusted by gamers worldwide to give accurate and unbiased results, 3DMark 11 is the best way to test DirectX 11 under game-like loads.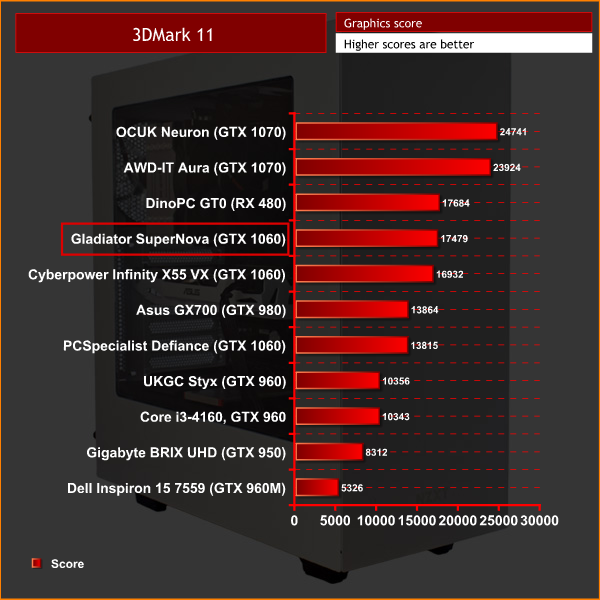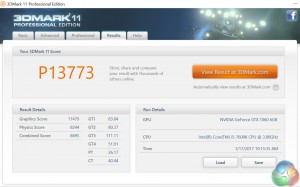 In 3DMark 11, the ASUS Dual GTX 1060 is faster than the MSI ITX 1060 used in the Cyberpower Infinity X55 VX system thanks to its enhanced cooling solution, as this allows GPU Boost 3.0 to dynamically raise the clock speed – even if both cards have the same advertised boost clocks.