Thermal dynamics
To measure idle temperatures, a reading was taken after having Windows open on the desktop for 30 minutes. A reading under load was taken with Prime 95's SmallFFt test running alongside 3DMark Fire Strike.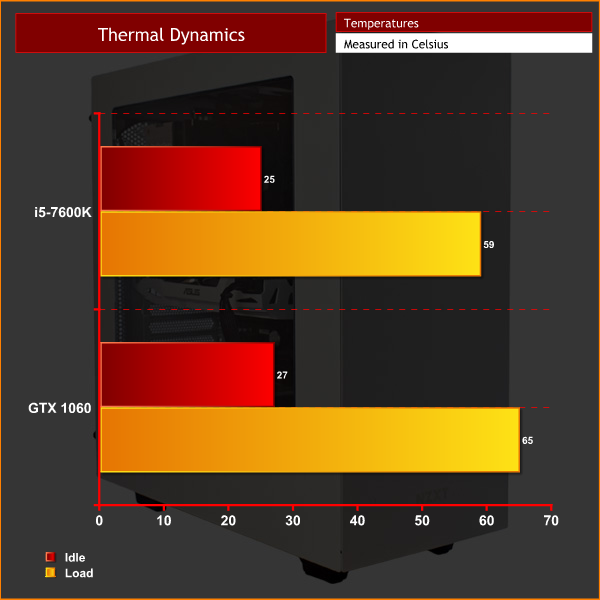 As you can see, both components stay quite cool, even when under intense load.
Because of this, I really would have liked to see Gladiator overclock the CPU. There is a fair amount of thermal headroom to be experimented with and the i5-7600K could definitely be clocked higher, even with the relatively modest air cooler used.
Acoustics
Given that both components stay quite cool under load, the SuperNova is very quiet. At idle I simply did not notice the system above the background noise, while under load the fans barely spin up – they do not have to spin much faster as the components are not getting that hot! If you are listening for it, the noise is just about noticeable under load, but even quiet music drowns it out completely.