It should come as no surprise that Turtle Rock's upcoming monster hunting cat and mouse title, Evolve, was going to have a big day one patch. We heard that the game had gone gold in early January, just over a week before the big Beta test that saw Xbox One, PC and PS4 gamers try out different game modes for balancing and network stress testing purposes, so clearly the tweaking and changes that would come about because of that testing period would need to be applied post release. Not everyone would have expected the patch would be 3GB though.
This won't be an optional patch either. Turtle Rock has said that with everything it learned from the Beta (and to a lesser extent the big Alpha late last year) there were a lot of changes that needed to be made. Balance tweaks are one of the biggest aspects of the patch, making sure that Wraith isn't quite as overpowered as it was when it came to slinking away and its decoy isn't quite as easy to spam now. Matchmaking, networking and game load times are also said to be improved, as well as the addition of new elite skins and some general bug fixes.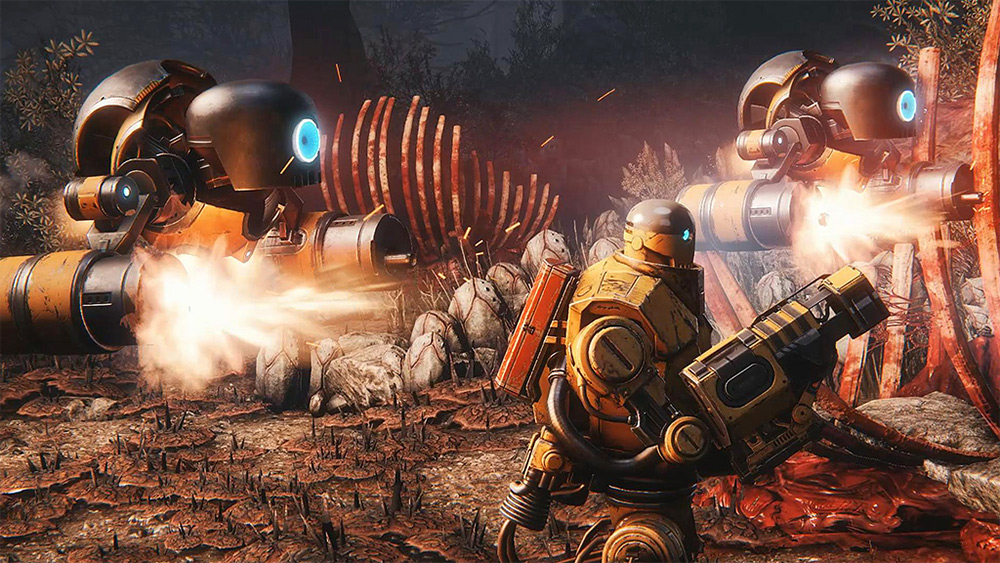 For anyone that's been playing the Hunters' Quest app too, there will be new integration with that after launch as well, adding the ability to view game replays on the companion application.
Evolve launches on 10th February on all platforms.
Discuss on our Facebook page, HERE.
KitGuru Says: Of course 3GB today is not as big a deal as the 80MB patch for Half Life I had to download back in the 56K days, but still, it's one more obstacle to hurdle before we can play.