PAX, like many other gaming expos around the world each year, is a hotbed for trailer releases and game reveals. One that's been doing the rounds this morning, is Firewatch, a first person mystery title surrounding a fire lookout named Henry, who doesn't feel particularly at ease with his current position. "Stay in the tower," he's told, but with a trailer filled with abseiling and exploration, it seems he's keen to do anything but.
[yframe url='http://www.youtube.com/watch?v=d02lhvvVSy8′]
Punctuated by a two-way-radio conversation with someone that Henry has done, 'something,' with that doesn't bear discussing, the trailer shows the exploration side of the game, with our protagonist traversing the rocky landscape surrounding his watch tower, as well as descending into the darkened depths below it.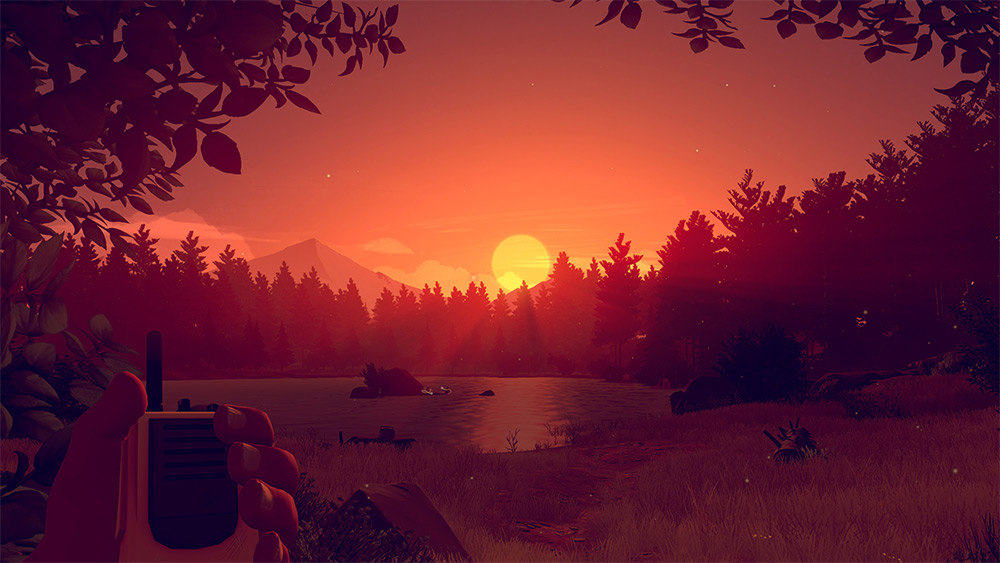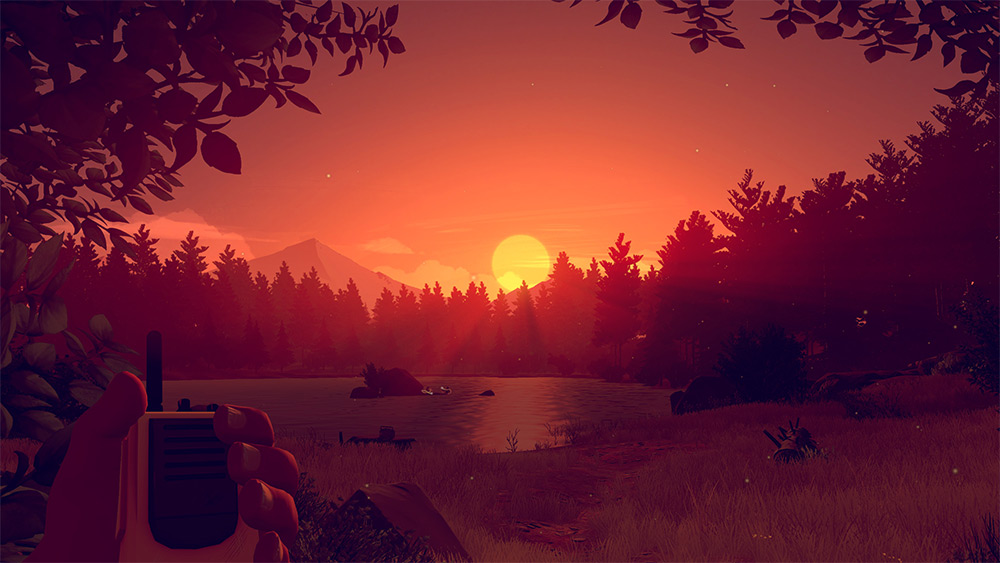 Firewatch's colour palette is a beautiful mix of reds and oranges, making you wonder how you'll ever spot that impending firestorm
Clearly something more than just a forest fire is on the horizon though, as the mysterious woman on the other end of the radio tells you that your job is just to be there when the world burns. With an eager gamer behind the controls, that seems unlikely to happen.
According to the developer, Santo Campo, the above trailer is made of totally in-engine footage, so while it might look a little different when the game finally lands, we shouldn't feel hoodwinked by it.
Firewatch is set for release on PC, Mac and Linux some time in 2015.
Discuss on our Facebook page, HERE.
KitGuru Says: This is a pretty cool looking title. I hope it maintains more of an air of mystery rather than horror, as I'd rather go exploring the beautiful landscape than find myself running through the woods with something scary at my heels.