G2A Direct, the developer partnership program twinned with the G2A game key seller, is proving popular. To date it has signed up 50 production companies and individuals and that's actually proving difficult for the platform provider, which claims it didn't expect anywhere near such a positive response.
Launched in July this year, the scheme is designed to restore some faith in G2A itself, which has repeatedly been cited as a enabler of pirate game key selling, which has proved incredibly costly to some indie devs in the past. With the new scheme G2A wants to offer developers a greater share of revenue on the site than other digital platforms like Steam, as well as giving them an easy way to highlight potentially pirated keys.
Some of the developers that have registered interest and signed up since the original July announcement, include SUPERHOT Team, Hi-Rez Studios and Playrise Digital.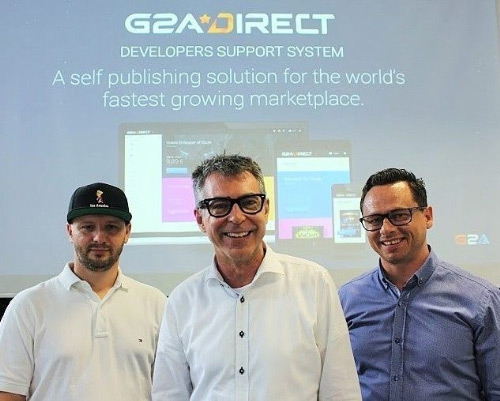 "At this moment we have more than 50 developers," announced G2A's Direct account manager, Mario Mirek (via PCGN). "It's taking us a long time to get them onboarded, because when we launched Direct we weren't expecting to get such a good response."
G2A's Direct scheme does have some big advantages over its contemporaries. For starters, it offers developers an 89 per cent cut of game sales, with just 11 per cent going to G2A. In comparison, Steam works on a 70/30 split. G2A Direct also offers 10 per cent on sales to third parties and G2A will even help with marketing and promotional efforts we're told.
Developers who sign up have access to a query system for potentially pirated keys too, which should help curb the sale of pirate keys on the platform and give smaller developers more of a voice to combat it themselves. Other features include the ability to customise the developer's own G2A storefront, as well as higher placement in auction listings.
G2A Direct even offers translation services for their stores, so developers can hit new markets.
Discuss on our Facebook page, HERE.
KitGuru Says: It sounds like G2A Direct has a few features that developers would like to see elsewhere, but it will be interesting if it goes far enough to change people's feelings of the site.