Key sales website, G2A, is looking to change up the purpose and function of its Shield service. Initially designed as purely a form of insurance against bad keys, it is now being overhauled into a form of premium membership, complete with game bundles, better chat support and more features set to be introduced next year.
G2A's digital marketplace has received mixed reviews over the years. While users have often enjoyed its cut price game keys, many developers have complained over the years that it's facilitated the sale of stolen keys, which can result in charge backs for game makers. G2A has taken big steps to curb those problems, and has continued to add features for consumers. Shield's big changes are part of that.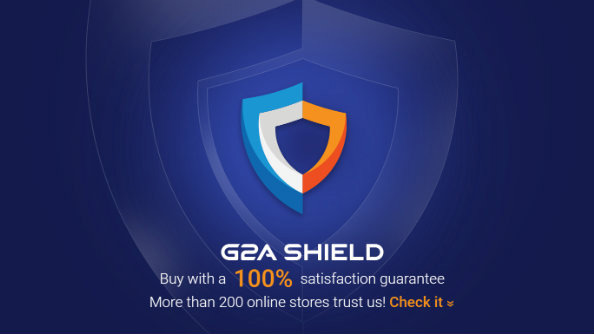 In addition to the classic function of Shield, offering full repayment in the case of defective keys, or for any reason in actuality (as per PCGamesN), Shield now gives priority delivery on pre-orders, a dedicated live chat for support, and a price match guarantee should a user find a key cheaper elsewhere. Shield costs users three euros per transaction, or one euro per month on a subscription basis.
Starting in 2017 too, it sounds like a premium form of Shield will be launched, which includes all of the above benefits, as well as access to certain games on a monthly basis – essentially offering a bundle system like the comparable Humble monthly. Supposedly you will have to pay for this subscription for a year in advance, but that those who don't will still be able to buy the bundles individually.
This is just the start of G2A's planned expansion though, with new tie in programs between its services and a level up mechanic – though details on that remain a little thin right now.
KitGuru Says: I almost exclusively buy games from Steam or GoG, but that's mostly because it requires less clicks than a key site might. What about you guys? Do you buy keys to save a few pounds?