Although their feature sets are relatively similar, GoG and Steam do have a few distinct differences. Steam has an emphasis on community through trading, badges and ARGs, while GoG has no DRM and fair price cashback for certain games in certain regions. One feature that is now available on both though, is a wallet, as GoG has added that functionality.
The idea behind the wallet is that it lets you pre-fund your account in time for a sale, or just so that you have some money sitting ready to go, in case you spot a game you really want. It's also a good system for budgeting, whether for yourself or perhaps on a family account.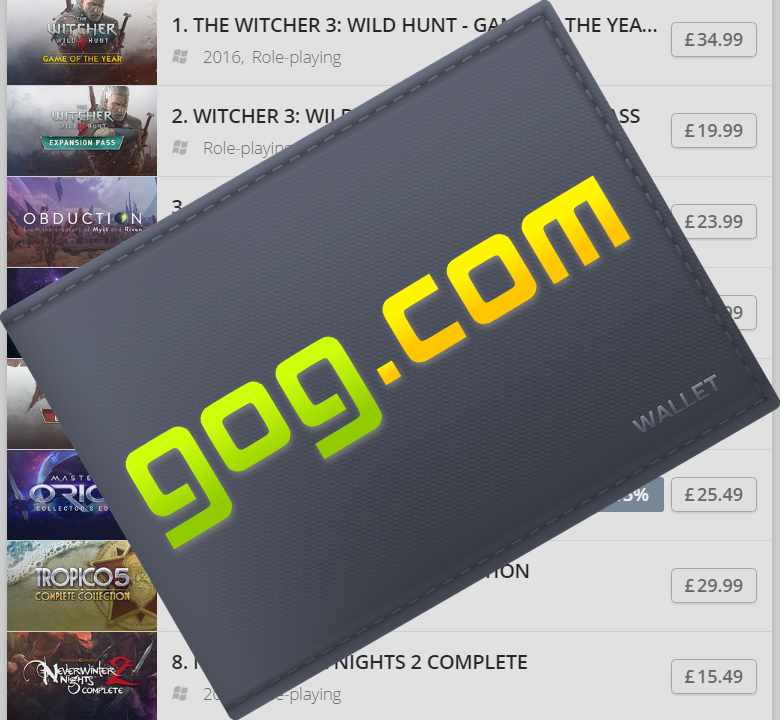 Source: JJuni/Pixabay
From GoG's end of things, it means it gets access to people's money before they have even spent it, which is something no company would turn down.
Anyone who's made purchases with a little cashback in the past will find that their wallet has a few pounds and pence in it already, though adding more is easy. You can also add in two-step verification if you like, which further improves security – a suggested step for anyone who plans to store their credit or debit card details on the site.
KitGuru Says: Glad to see GoG adding this function. Although it does lack a few of Steam's other features, GoG is easily my favourite store. The lack of DRM, ease of use and way it makes soundtracks and manuals accessible is such a treat.