The race to make the first consumer friendly VR platform, hardware and content continues apace, with some of the world's biggest technological companies now upping the ante every few weeks with new demonstrations, new hinted at product features and as is typical with big business, the buying of smaller ones. That's what's Google's been doing as of late, as it announced the purchase of two VR firms: Thrive Audio and Skillman & Hackett.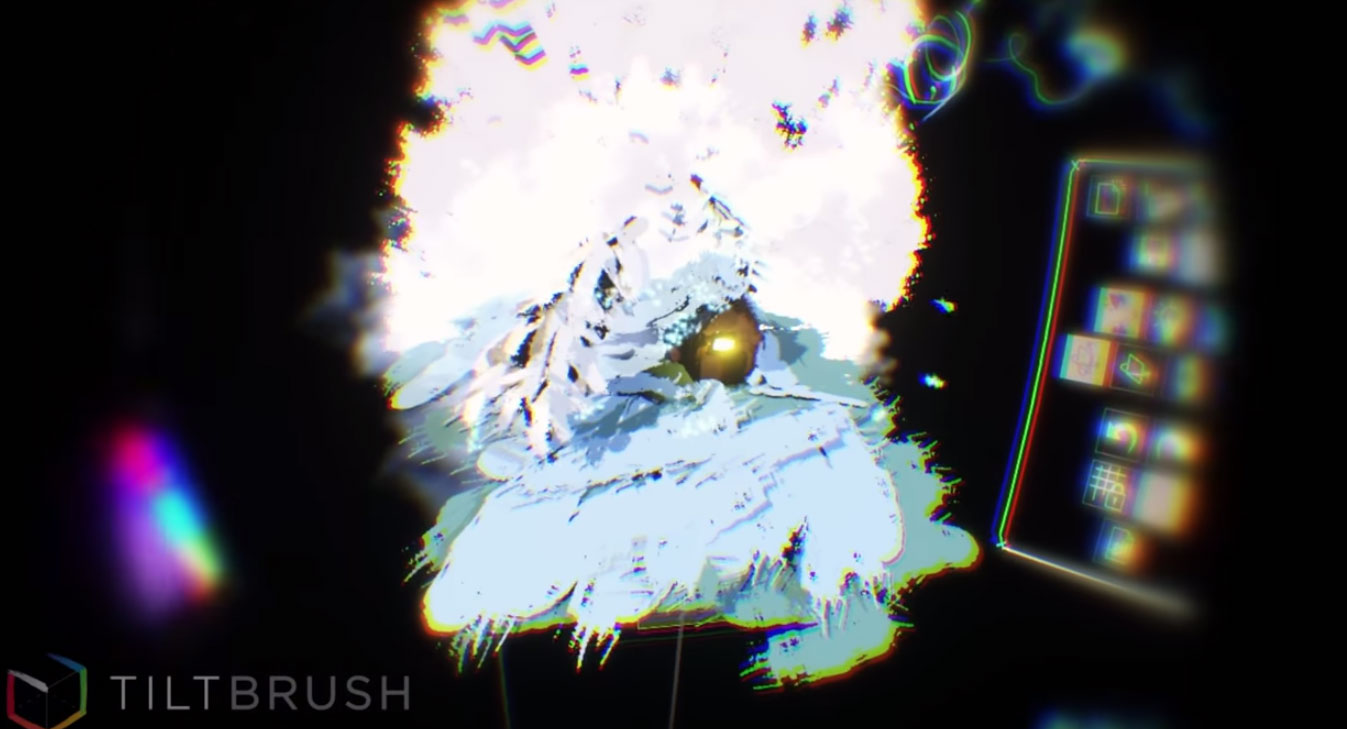 Drawing snowy scenes with happy little trees and a secret cabin is easy in TiltBrush
Thrive Audio is a company that's been developing audio solutions for virtual reality that are far more life-like than others (at least so says its About Us page). By utilising the head tracking on the Oculus Rift headset, it's created a system that targets audio to the user based on the space they are in, even factoring in things like the material of the walls in the virtual environment, to adjust the sound. In contrast, Skillman & Hackett created the well received VR content creation system, TiltBrush, whereby you can paint in a 3D plane.
If that sounds weird, it might be easier to show rather than tell:
[yframe url='http://www.youtube.com/watch?v=uFWw6hGIKmc']
While both companies have announced their excitement at the purchase, Google hasn't made it clear what the two firms will be doing in the future or what the sum was that saw them sign under the Google banner. Hopefully for the developer's sakes, the search giant will allow them to operate as independently as Oculus seems to still be doing under Facebook's watchful eye.
Chances are though, the audio will somehow be worked into Google's Cardboard solution and the painting application will either be repackaged or reworked for a commercial release at some point on the Play Store. Perhaps as some sort of VR launch title.
KitGuru Says: This is no happy little accident folks. Google is on the VR warpath, just like everyone else. The next two years are going to be very exciting for VR tech.
[Thanks RoadtoVR]