We all have that one game that we've poured enough hours into that we almost wish Steam would stop reminding us just how many: for me it's Mount and Blade: Warband but for many gamers, it's League of Legends. Of course with any such game, especially one that's 100 per cent online, there is the worry that someone could somehow take it over and steal it, delete it or worse, wreck your ELO. Fortunately Riot Games has decided to make that less likely to happen, with the implementation of email verification for every change of account credentials.
"Once activated by players, this system will message your verified email whenever a change is made to your account, ensuring that you know if any suspicious activity is happening," reads the Riot update. "Baddies won't be able to change a single credential on your account without also having access to your verified email account."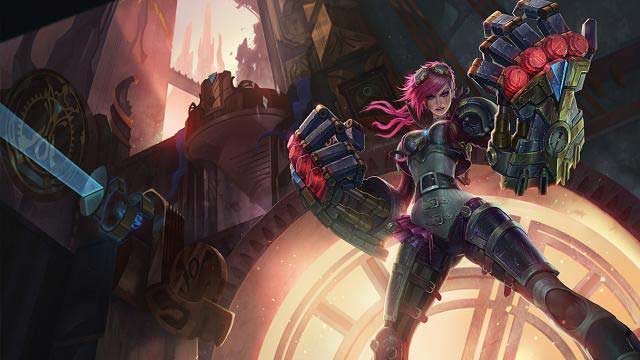 They tried just having Vi guard everyone's computer while they were away, but however badass, it just wasn't practical
The added security feature is opt-in however, so if you want that extra layer of padding around your vital, digital organs, you'll need to head to leagueoglegends.com and sign in, click your summoner name and follow the prompts on-screen.
To encourage players to do this, Riot's offering up a 4-win IP boost for anyone that implements the new feature.
It's also talking about adding further security down the road, such as secondary authentication via mobile number for major account changes.
KitGuru Says: While there isn't a lot to steal on a LoL account, save for some RP points, it's good to see it'll be harder for any trolls to delete an account out of spite.
[Cheers
PCGamesN
]