Although there is no guarantee that your team will win games, or even be competitive in the hotly contested League of Legends LCS season, one thing that is required to give you a fighting chance, is everyone needs to show up. Unfortunately for Gambit Gaming, it's just lost its AD carry Konstantinos "Forg1ven" Tzortziou to a four game ban, due to that age old problem with LoL: toxic behaviour.
Although Riot has made a big push in recent years to remind players that high level play does not give them permission to behave poorly towards their team mates, Tzortziou has proved repeatedly that he's a difficult person to play with. As PCG points out, he's been reprimanded for his aggressive communication before but lately it's reached new heights:
"In the last 30 days, he was reported in over 70% of his games, with 92% of reports received being for verbal abuse, offensive language and negative attitude – this put him in the top 1.5% of toxic players during this time period," said Riot in a statement. "After investigating his chat logs we were able to confirm the trend the reports indicated."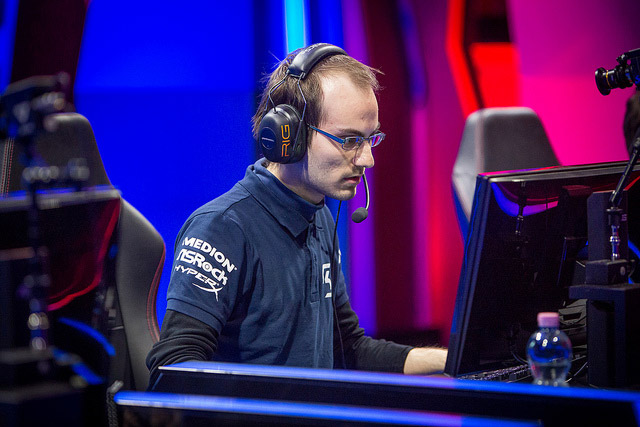 With just two games left in the LCS, this puts Gambit in a very difficult position. It's not exactly out in-front, so cannot afford to drop games at this crucial stage in the season, but being down your major ADC is a difficult obstacle to overcome.
"Even though we are frustrated by the fact that FORG1VEN is suspended for four LCS games effective immediately, we accept Riot Games' decision as they had provided sufficient evidence to validate their point," Gambit said of the ban. "While we do not believe that remaining players on our team may be subject to a similar ruling, we will have a talk with them to prevent further incidents from happening."
Discuss on our Facebook page, HERE.
KitGuru Says: Although there's always going to be someone that screws up, it seems so silly to get yourself banned from a professional league for saying something stupid in your downtime gaming. You have a pro team to play with, why would you play with people you don't know?
Image source: Gambit