The Civil Aviation Authority, which directly and indirectly handles all sorts of aircraft regulation within the UK, has announced that any drone users found to be endangering other aircraft will be prosecuted and could face up to five years in jail if convicted. This follows on from another instance where a private drone pilot manouevered their craft within just a few metres of a commercial jet at Heathrow airport.
"Drone users must understand that when taking to the skies they are entering one of the busiest areas of airspace in the world," said Tim Johnson, director of policy at the CAA, in a statement. He went on to point out that the reckless endangerment of any aircraft was a criminal offence, and simply by being in airport airspace with such a small and difficult to spot aircraft was akin to such action.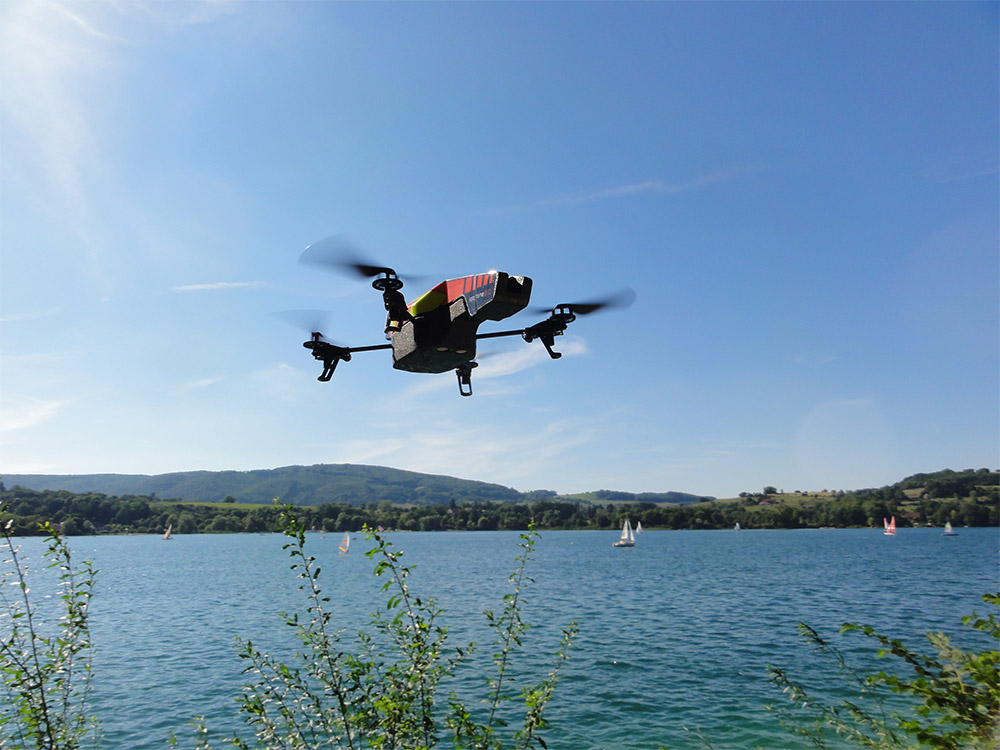 Moving forward the CAA wants all drone users to follow a code of conduct. All drones must stay within line of sight of the pilot and must not fly higher than 122 metres. If it carries a camera, it must remain at a distance of at least 50 metres from people, vehicles and structures in order to comply with privacy law and prevent collision. Groups of people should not be approached closer than 150 metres.
The aviation authority also urged drone users to use common sense when it came to staying clear of busy airport airspace, as per the BBC.
Discuss on our Facebook page, HERE.
KitGuru Says: As much fun as drone flights can be, the more people adhere to these sorts of guidelines, the less chance they have of being banned or heavily restricted for end users. Nobody wants that to happen so don't be an ass with your drone.
Image source: Wikimedia