Just days out from the release of one of the Xbox One's biggest launches of the year, Microsoft has rolled out a big update that makes communication with friends easier, as well as adding 5.1 surround sound via analogue connection and better integration of the smart glass feature.
There's a lot more than that though, so much so in-fact that Major Nelson released a video breaking down all of the most important parts of the update:
[yframe url='http://www.youtube.com/watch?v=KE95tKNPCco']
Recent player lists, party game play and party chat are all improved, with the latter on by default to make communication amongst your pals that bit easier. However it's also been sheared off from specific games, meaning you can continue to chat to buddies that are playing something different than you.
Those who've had trouble with TV viewing in Europe will be pleased to hear that with the introduction of 50Hz mode, it should clear up any frame rate issues.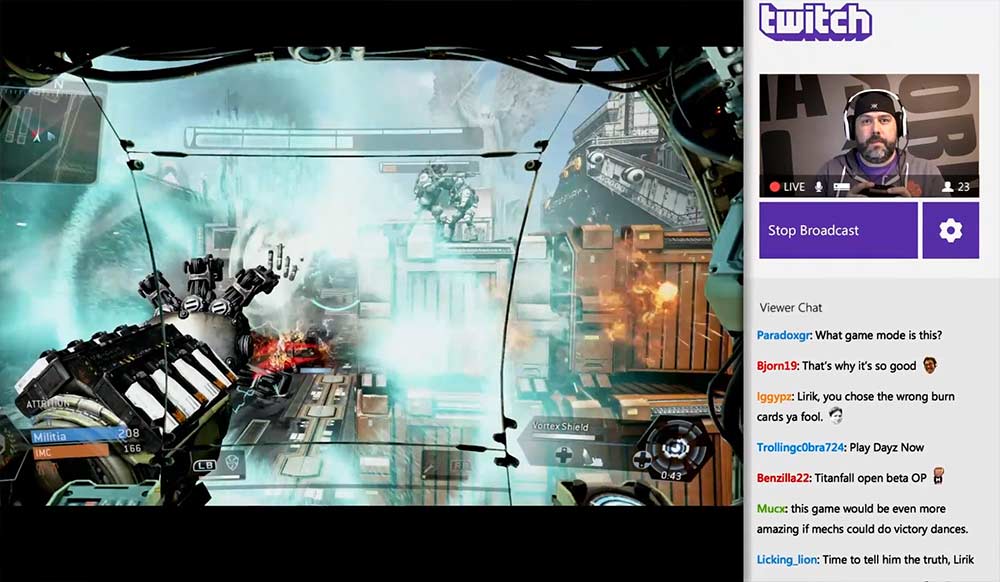 Streaming is a big part of the update, with the "broadcast," mode, now being incredibly easy to activate
Clearly taking some inspiration from the ease at which the PS4 gets you sharing your gaming, the Xbox One can now be hooked up with Twitch and activated simply with the phrase "Xbox Broadcast," and then confirmed by saying "start". From there you're streaming and friends, family and fans can all tune in to watch you play.
With the command "Xbox Bing," you can also now search from anywhere on the Xbox, whether in-game or just sitting at the dashboard. The idea being, according to Mr Hyrb up there, is that you'll be able to pull up game guides, or look for simple tips and tricks to help keep you in the thick of the action for longer.
For a full list of updates, check out the Xbox blog here.
KitGuru Says: Titanfall is a big launch the Xbox One and I'm sure Microsoft is hoping it will help drive system sales. I imagine most of you are going to be getting it on PC though?