Although SSDs have turned some of gaming's loading screens into frustrating exercises in speed reading the quickly shown tips, not every one is quite so snappy. So perhaps it's good that an old Namco Bandai patent is about to run its course, as it might mean that developers decide to entertain us with more than just hints at the loading screen: they could make whole minigames for us to pass the time with.
Namco Bandai has held US patent 5718632 A for just shy of 20 years, but when tomorrow rolls around (27th November) it will officially expire, granting other developers around the world the opportunity to use mini-games during loading screens. Although we can't promise this will be the end of lift-sequences for level loading, it may cut back on them a little.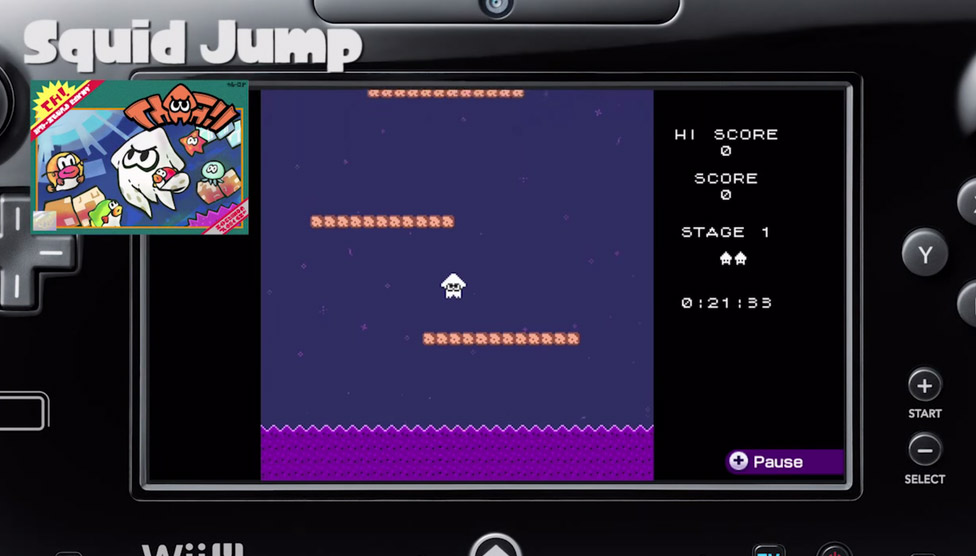 You play this while waiting for gamers to connect. That's different, right? Source: Splatoon Wiki
Of course some developers did find ways around the patent. Splatoon has a mini-game while searching for games online, but in that case you aren't really loading anything. It's a fine to tread which some have tip-toed across quite skillfully, but tomorrow it will open for anyone to wander as they please.
To help celebrate, there's going to be a Loading Screen Game Jam to help develop some fun little experiences to take part in while waiting for the main one to load (as per Kotaku).
It asks developers to either create a game that would fit within a loading screen environment, or a game based on the idea of an interactive loading screen. The people behind it thought about calling it the "Seriously you shouldn't be able to patent something that basic, jam" but it was a little long.
Discuss on our Facebook page, HERE.
KitGuru Says: What are some of the games you guys can think of that circumvented this patent and had mini-games within the main game to pass the time?