Epic Games spent quite a long time teasing Paragon before its unveiling, showing us individual characters, detailing their abilities and highlighting how pretty they would look in-game. It's been officially unveiled since then with some abilities and combat shown, but the actual gameplay wasn't entirely clear to some, so Epic has released a breakdown video to explain just what's going on.
If you'd guessed that it was a MOBA game with creeps, lanes and bases, you'd be right, as that's exactly what players are looking to destroy, traverse and defend, but Paragon does change the formula up a little bit. The card system replaces the level-ups of other games in this genre and allows augmentation of your character in and out of the game.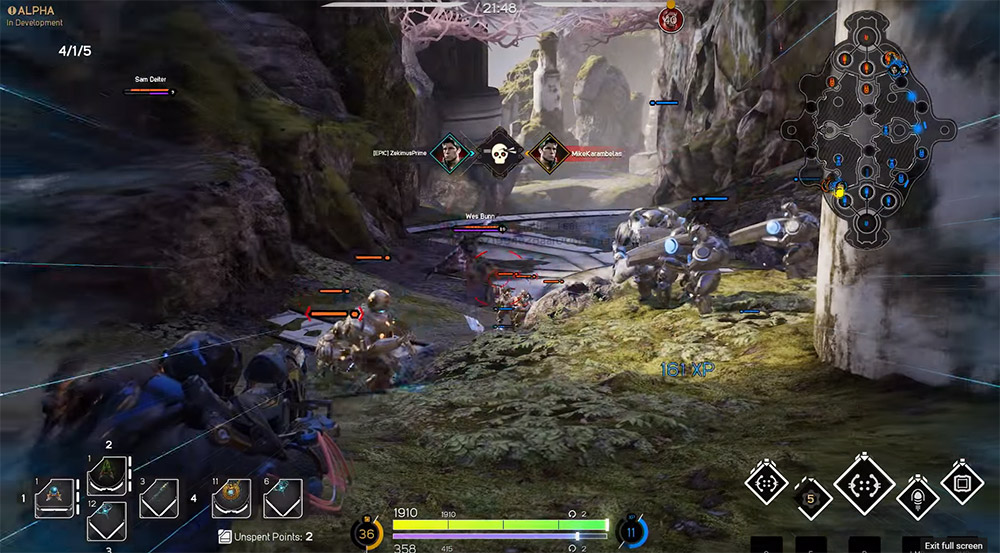 Towers are also controlled by points, rather than permanently blowing them up and dismantling their foundations. Draw distance could have a big effect on the game too. In the single map we've been shown, players are able to see far into the distance at certain points of the lane, which could affect strategy.
[yframe url='http://www.youtube.com/watch?v=lFk2cDTqWvw']
Visually the game is quite different too, taking on a SMITE-like perspective and a more realistic art style. There are some elements that will be familiar to players of other MOBA titles though, as team work and coordination are vitally important, if not more so, than mastering your character.
[yframe url='http://www.youtube.com/watch?v=DP134KryWBg']
Paragon is expected to become available sometime early this year on PC and PS4.
Discuss on our Facebook page, HERE.
KitGuru Says: Do you guys think the MOBA space is too crowded for yet another to dominate? It seems hard to imagine anything knocking League of Legends off of its throne at this point.