Hold your horses folks, it looks like you might need to make good on that bet after all: hell has indeed frozen over. Or at least it looks like it might be about to, as Nintendo is currently on track to make a yearly profit for the first time in many years.
That's one of the great anomalies of Nintendo. Thanks to its £6 billion+ stockpile of liquid funds, it has enough to keep it going for many, many years, whether it makes money or not. Of course it's not a good thing too make losses, as Nintendo has for the past four years in a row and President of the company Satoru Iwata and other executives all took large pay cuts earlier this year, by way of apology for the Wii U's poor sales.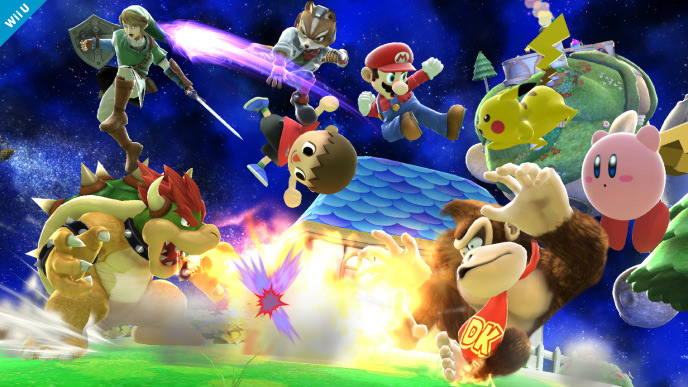 Super Smash Bros Wii U is expected to carry Nintendo into the new year
However, the Japanese gaming firm looks like it might finally be starting to get back on track. Thanks to above average sales of games like Hyrule Warriors and coming off of the back of last quarter's very strong Mark Kart 8 sales, Nintendo looks like it's set to turn a profit this quarter. If that's the case, with the exeedingly popular Super Smash Bros still set for release in the next month or so, Nintendo could well finish out the year with its head above water for the first time in nearly half a decade.
Between July and September, Nintendo managed to make 215 million yen (£1.2 million). While hardly staggering for a firm that has revenue in the low billions (of pounds) per year, it's certainly a lot better than the 3.7 billion yen (£21 million) loss that was expected by analysts.
This time last year Nintendo made a loss of 18 billion yen (£103 million).
Discuss on our Facebook page, HERE.
KitGuru Says: It's nice to see Nintendo turning things around a little. If only it could sort its marketing and product naming out.
[Thanks
Reuters
]