Nintendo's pre-recorded press conference has now come and gone and while there was certainly a little more polish in its intro thanks to there being more than one possible take (giving them the chance to have a Robot Chicken sequence of all things), one of the first big take homes, was that in the upcoming Smash Bros, we'll be able to play as Mii characters.
These new Miis can come in several flavours. There's Brawlers, Fighters and Gunners, which have movesets inspired by Captain Falcon, Link and Samus respectively, thereby potentially offering a decent challenge to the standard characters.
[yframe url='http://www.youtube.com/watch?v=GisRY6h100U']
Skip to the three minute mark to see the Mii's in action, but if you do that, you'll miss Nintendo's US president, Reggie Fils-Aime literally punching the crap out of Satoru Iwata.
Each of the Miis can choose several special moves, so none of them will be identical. This feature was also designed to give everyone access to any fighter they can come up. While the Mii Maker is hardly the most versatile tool, the idea is to let you bring anyone into the game you can think of.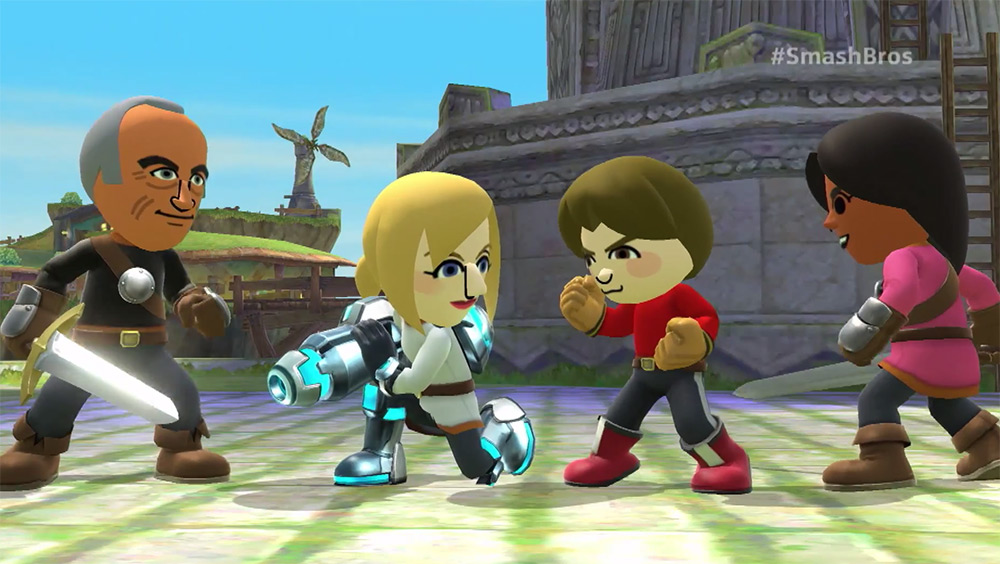 I'm blatantly making Ivan Drago
Nintendo also showed off a new product it's working on related to Smash Bros (and potentially other games too) called amiibos, which if you've seen Disney Infinity or Skylanders, you've seen this sort of tech before. Nintendo characters with NFC chips in them, will let you play as certain characters in Smash Bros – pottentially limited edition ones too – just by touching the figure to the Gamepad. It will also store data on itself. Wins, losses, special combos will all be recorded and will let the character "evolve," as time goes on.
Could that be a hint of things to come with potentially a Pokemon amiibo? It would certainly be a massive money maker for Nintendo.
In other Smash Bros news, the 3DS version is being pushed back slightly to 3rd October, rather than its original September date. The Wii U version is still set for "fall" this year.
Discuss on our Facebook page, HERE.
KitGuru Says: I did like that intro. It's obviously easier to do something fancy when you aren't broadcasting live, but that did make me smile more than a few times.