The Nintendo World Championships are a legendary entry in the history of gaming. Back before Esports, before LoL and StarCraft and Quake, before all of it, Nintendo held a competition to find the best gamers in America, by having them play a custom NES cartridge featuring three specific levels from Nintendo games. That one and done competition hasn't been seen since 1990, but this year it's coming back as part of Nintendo's E3 conference.
On 30th May, Nintendo will have qualifying tournaments taking place at participating Best Buy stores around the US. It's not been announced as of yet what the qualifying game(s) will be, but presumably they won't be until the day, so as not to give anyone an unfair advantage.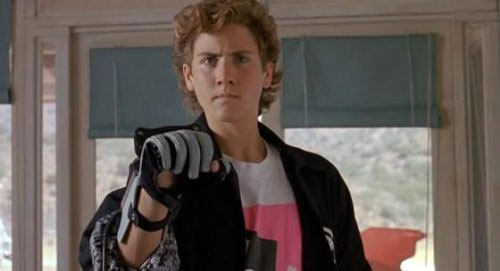 God help us if Lucas shows up…
When the regional victors have been chosen, Nintendo will fly them and some select competitors also invited by Nintendo (perhaps some pro gamers or celebrities?) to Los Angeles, where at the Nokia Theatre on the 14th June, they'll go head to head on multiple rounds of Nintendo games, to crown the 2015 World Champion. There will be live spectating as well as online coverage, so anyone that wants to watch will be able to.
[yframe url='http://www.youtube.com/watch?v=zbvzyY1FKr0′]
Other events taking place during the E3 conference include Nintendo's Digital Event, where its main news of the show will be announced, taking place on the 16th June, beginning at 9AM Pacific. It will also host a "Nintendo Treehouse," which will take place during the show and give online viewers a chance to see what's happening at the Nintendo booth, as well as hear talks from developers working on Wii U and 3DS titles.
Discuss on our Facebook page, HERE.
KitGuru Says: Having a World Championships that's only available in the US sounds very American.