Taking a similar tack to Ubisoft with its Assassin's Creed series, EA has announced that one of its flagship franchises, Battlefield, will be taking a break next year. In fact it may be another couple of years before we see another Battlefield game. Don't fret though, EA will still release a big shooter in 2017: a new Star Wars Battlefront.
While it may not seem to be a big announcement to rest a franchise for a year or two, with one like Battlefield, this represents a huge break from tradition. There has been a Battlefield release almost every year since 2002. There was Battlefield 1942, followed by Modern Combat, Northern Strike, Bad Company, Heroes, 1943, Bad Company 2, Battlefield Online, Battlefield 3 and so on.
The only reason there wasn't a new Battlefield release in 2014 is because of the bevy of DLC that EA DICE made for Battlefield 4.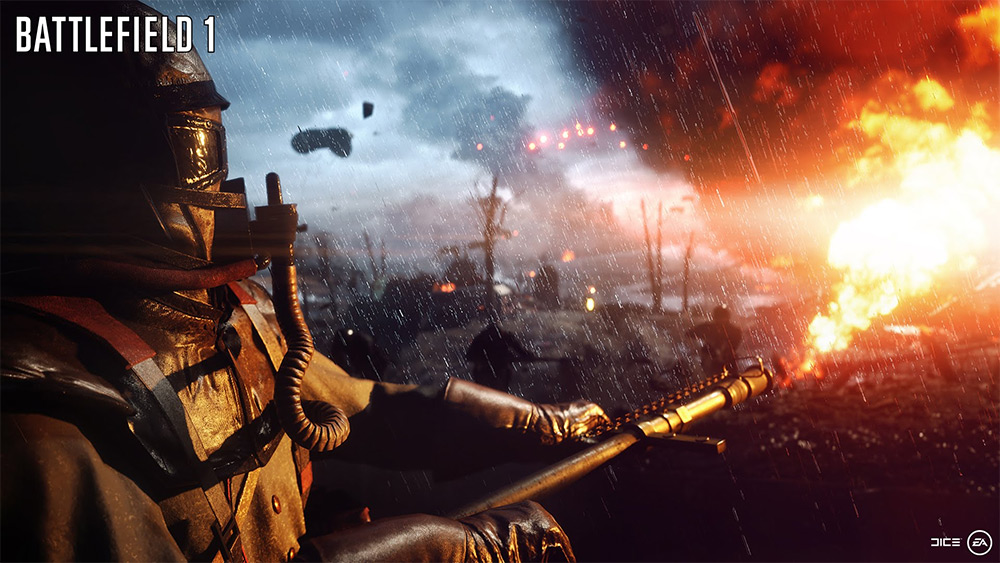 The announcement for the delay in a new Battlefield game came from EA's chief financial officer, Blake Jorgensen, who stated during an earnings call this week that it would be a couple of years before a new Battlefield game was released and that EA would instead rely on Star Wars to bring in the shooter dollars in 2017 (thanks VideoGamer).
Battlefield 1 has proved a very successful release too, with a number of people preferring it to the Call of Duty release this year. It even managed to do well even when released alongside Titanfall 2, another EA shooter. Reviews for it were strong and people praised the setting and the campaign's willingness to address the horrors of the first World War – even if the multiplayer smooths over them a little.
But in 2017 it looks like EA is more interested in developing its Battlefront brand, with plans to make the next entry in the series bigger and more in line with the Force Awakens movie and its upcoming sequel.
Discuss on our Facebook page, HERE.
KitGuru Says: Do you guys think it's good for companies to let gaming fields lie fallow for a year or two? Does it build anticipation, or make it harder to stay excited for a series?