Update: They keys are now all gone. Sorry if you didn't get your message in yet, but keep your eyes peeled as KitGuru is always holding new competitions.
Original Story: Anyone up for some pre-release orc slaying this weekend? We sure are, which is why we've teamed up with the guys at Robot Entertainment and GameForce, to give away beta keys to 500 of you. To enter, all you need to do is get in touch, so what are you waiting for?
It really is that simple. With 500 keys to give out, we don't have time to pick the best captions, or randomly draw names from a hat, so we're giving these away on a first come first served basis. To get your hands on a code and get playing straight away, do the following:
The keys are all gone now. Sorry.
Head to KitGuru's Facebook page and if you haven't already, like it
Send a private message to our Facebook manager Carl and ask him (politely) for a key
Wait patiently. There's a lot of keys to give out, if you're one of the first 500 he will get to you by the end of the weekend.
When you have your key, head to the Orcs Must Die: Unchained site and hit "manage account," to register
Download the game and start playing!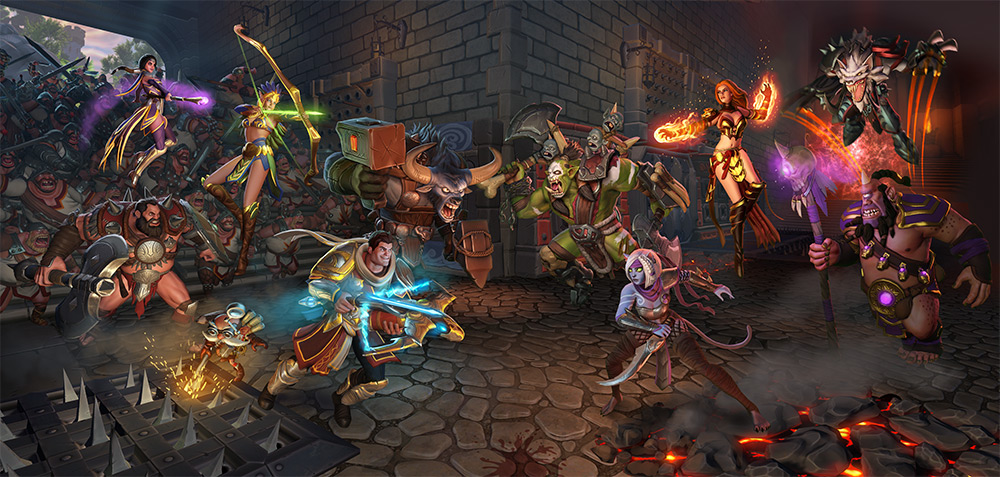 Orcs Must Die: Unchained, is the latest iteration of the popular tower defence, action mashup title, that takes it to a whole new level, by pitting one team of trap builders and monsters spawners against another, in high-octane PVP action. You'll need to master trap combinations, while managing your own army of minions and defending against the much more dastardly attacks of the opposing heroes.
There's a variety of unique heroes to choose from, with different styles, attacks and abilities and you'll need to become familiar with them all if you want to truly rule the roost. But whichever character you pick, you'll get to be one of the first to try the game out with these beta keys, so get in touch today and you could be spending the weekend slaying orcs and enemy champions in equal measure.
KitGuru Says: Don't forget we have a popular Steam group for organising games with other KitGuru readers, so feel free to swing by the chat room and organise a friendly competition if you're feeling adventurous.