If you just missed out on our giveaway for 500 keys of the new Orcs Must die: Unchained, then never fear, as you can put your name in the hat for something else, something more hardware related. Our pals over at BeyondTech are giving away three prize packs worth £900 each and all you have to do is like a couple of Facebook pages.
This competition brings together the likes of i-Rocks, MSI,NZXT, Sharkoon and XFX to offer some really impressive prize packs, but there's only three of them, so you better have your fingers crossed, there's going to be a lot of entrants for this one.
To be in with a chance of winning, like both the BeyondTech facebook page, and do the same for i-Rocks. From there you'll just have to play the waiting game, as this competition runs right through to 14th August. The post does say that you're supposed to "share it with all your friends," so it might not be a bad idea to share the competition thread from one of them, but liking the pages should be enough to get you in.
The only caveat to this whole thing? It's UK only. Sorry international KG fans, but that's a lot of gear to ship overseas so this one is limited to our little island only.
For full information on what prizes are available, check out the Facebook links above, or have a look below. It's an impressive haul.
NB. This competition is not run by KitGuru or in association with us. We don't know any more than you do. If you have any questions, direct them at BeyondTech.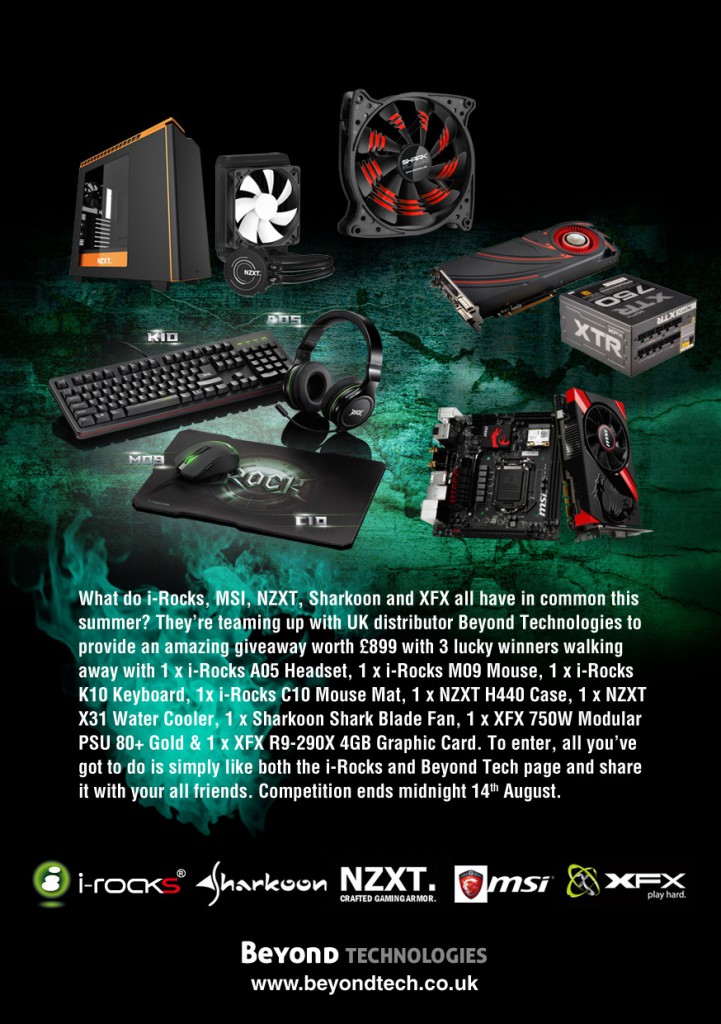 KitGuru Says: Good luck guys. You'll be competing with non-KG readers, so you have our full support in this one.