Papers Please is one of the more thought provoking titles to be released in recent years, giving the player a chance to not only feel the power behind even a minor position of importance, but also the moral quandaries placed at the feet of someone in such a role. All with pixel graphics that would have been at home in the late 80s. And yet despite that pixellation of everything on Screen, Apple rejected the 'nude' images of potential terrorists for the iPad version.
The new iOS version, designed to work with Apple's tablets was announced via the game's creator, Lucas Pope's twitter in the early hours of this morning, showing the game running alongside a date of '12th December.' However shortly after, he clarified that this version would be slightly different.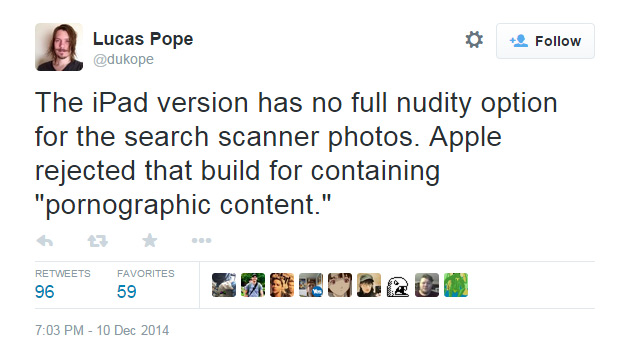 For those that aren't aware, Paper's Please has you running a border check point for the fictional country of Arstotzka. It's your job to check everyone's passports and paperwork to make sure that they are legally allowed to enter the country. Sometimes they need to be searched for contraband or weapons however and the search can end up looking like this: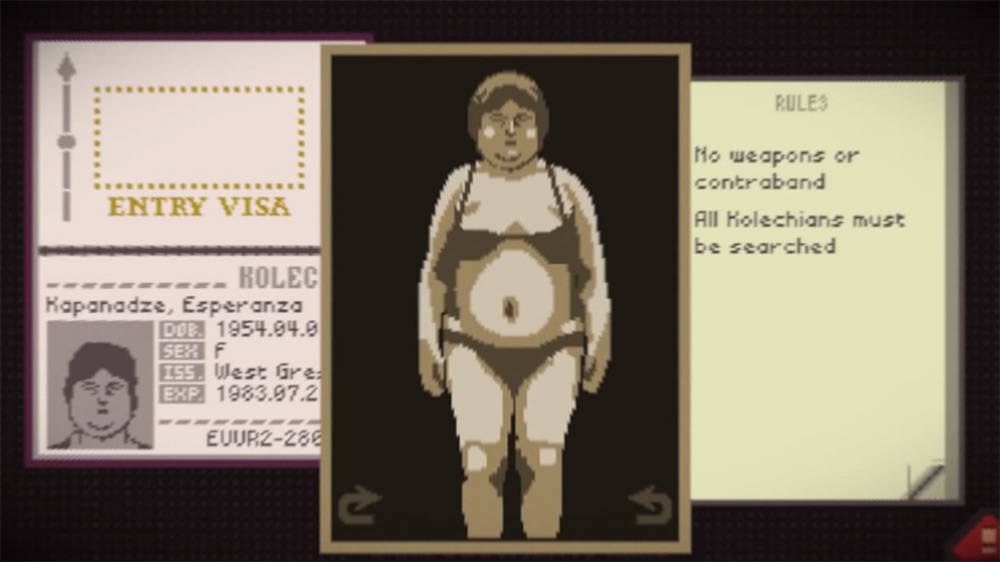 Occasionally there's even a pair of pixel breasts showing
Not in the iPad version though. There will be no full body nude searches in that iteration of the game.
It doesn't seem likely that Pope's next game, Return of the Obra Dinn will have much nudity, but it is surprisingly violent for a game with a monochromatic palette and 1bit graphics.
Discuss on our Facebook page, HERE.
KitGuru Says: Do you guys think this will spoil the Papers Please experience much?