Pokken Tournament is a game that feels like it should have been made long ago, but at least it's finally looking like we'll all get our chance to play it. The mashup, beat'em up is a mix of Tekken and Pokemon, which was until now, only available at arcades in Japan, but that's now changed, as Nintendo and Bandai Namco have announced that the game is coming to Wii Us all over the world in spring 2016.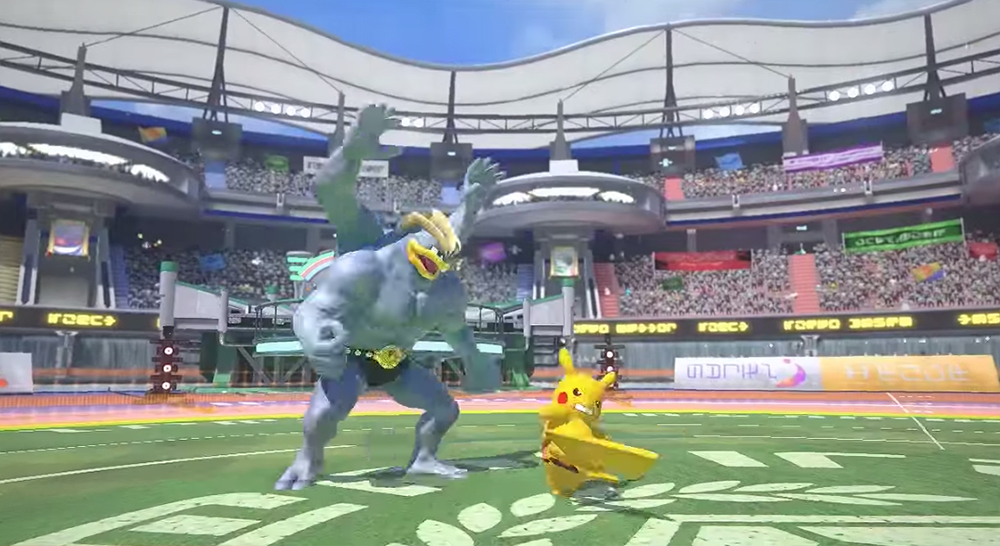 Pikcahu's neck isn't broken here, he's just mid-spin attack. 
While the game won't feature every pokemon, it will feature the more ass kicking, punching, humanoid ones, battling it out in 3D environments of various types at different locations around the world. In the new trailer released over the weekend, we see Charizards duking it out with Gengars, Blazikens and Pikachus, all firing off traditional beat'em up moves, as well as more fantastical energy attacks.
[yframe url='http://www.youtube.com/watch?v=3l58Txg3Bfc']
There's also a Pikcahu in a luchador outfit. He's called Pickahu Libre, because, you know, Japan.
The potentially more exciting aspect of Pokken Tournament coming to the west however, is that Nintendo could well be working on Pokemon themed Amiibo. That could in turn mean the potential, eventual usage of them on some more console based, traditional Pokemon title.
Discuss on our Facebook page, HERE.
KitGuru Says: I'm not going to hold out hopes for it, as it's something I think we've all wanted since we first plugged Blue/Red into a Game Boy, but if Nintendo did, it would be very interesting to see what it would do to Wii U sales numbers. Either that, or it would be a show stopping way to announce the Nintendo NX for real.