In our more privacy concious world, the policies that our favourite software makers operate under can be very important. In the wake of updates made to the music streaming service, Spotify's privacy policy, many fans have dropped the service, citing excerpts that demand access to their private media on their device, as well as their contact lists. To top it off, it also wants to share all of that data with third parties for advertising services, even if you pay the premium fees.
Since the announcement, many users – including a few familiar faces – have announced their intention to leave the service behind for one of its growing number of competitors.
.@Spotify Hello. As a consumer, I've always loved your service. You're the reason I stopped pirating music. Please consider not being evil.

— Notch (@notch) August 21, 2015
Spotify has attempted to curb the exodus of users with an explanatory blog post.
"We understand people's concerns about their personal information and are 100 percent committed to protecting our users' privacy and ensuring that you have control over the information you share," it said, before clarifying just what it is that it does share with others.
It does use user photos, as initially suggested, but only when specifically given permission by the user, and even then only to change a profile picture or update cover art, apparently. A user's location would only be used (with express permission) to update someone on trending music in their area, or to help personalise recommendations based on other people's usage in that same area.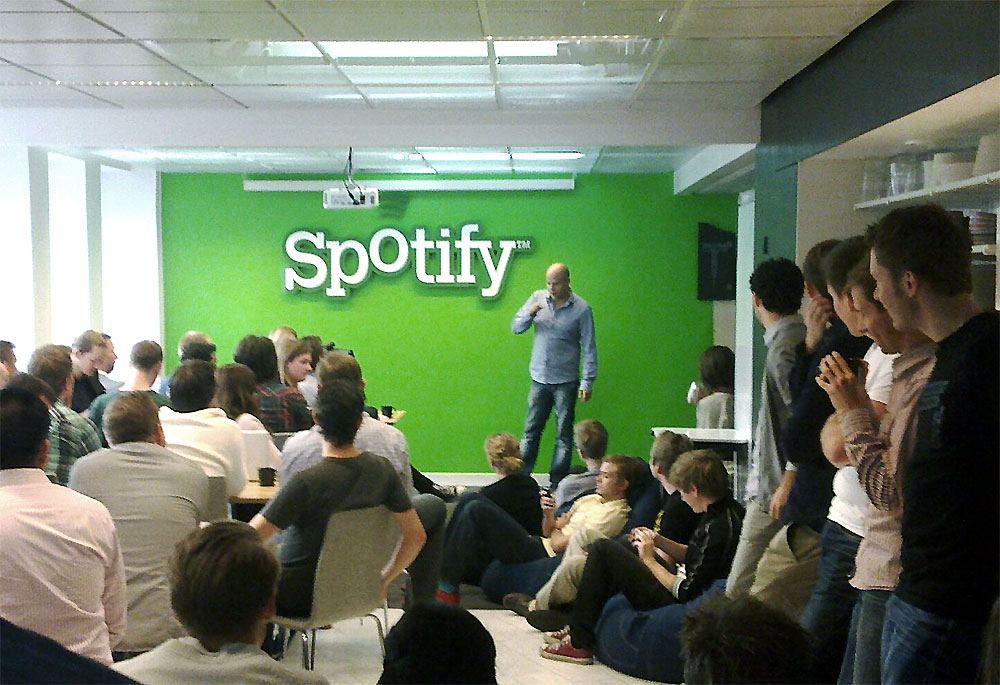 Microphone access isn't to record people, but to give Spotify the potential to use voice commands. At some point. It doesn't do so now. The same goes for contact lists, as in the future Spotify may make it possible to share tracks and playlists with friends.
But not now.
It also clarified that a lot of the information gathered would be anonymised before being shared with third party advertisers. "This is not new" though, Spotify said, suggesting that it had been sharing user data for a long time and was only now really telling them about it.
Spotify has now promised an updated privacy policy in the future.
Discuss on our Facebook page, HERE.
KitGuru Says: As much as this was meant to clarify the current position, Spotify's blog post seemed to suggest it wanted to collect a lot of data now, so it could 'potentially' use it in the future. It feels like that's rather unnecessary.
Image source: Wikimedia