A screenshot has appeared on NeoGAF that purports to be from a Valve slideshow, showing off a redone level in Left 4 Dead 2, "rebuilt in Source 2.0 with increased level of detail." This has of course led to the internet exploding with thoughts of Left 4 Dead 3, but bear in mind the number three doesn't feature anywhere in the shot.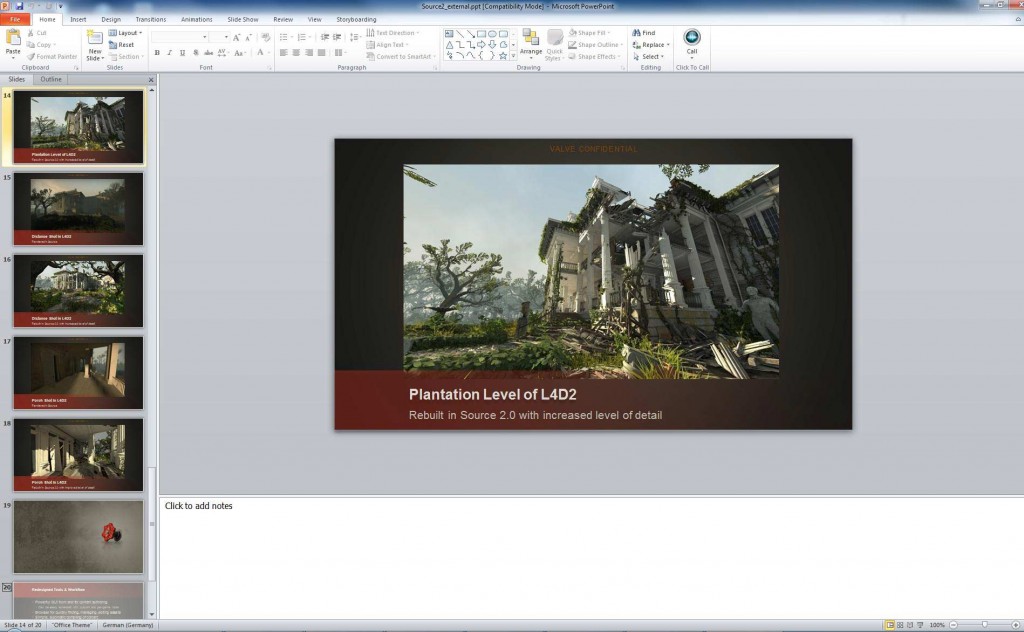 Still it's a pretty picture and shows that Source 2 will at least be comparable to some of the other engine's around at the moment. It doesn't look like it could outstrip CryEngine 3, but it could at least bring any new Valve games up to the visual level that we would expect from a big development in 2014. Even redoing Left 4 Dead 2 and making it a prettier, perhaps more destructible experience would be cool for a lot of people. Look at the difference between the original Source version of the Plantation and the new Source 2 one.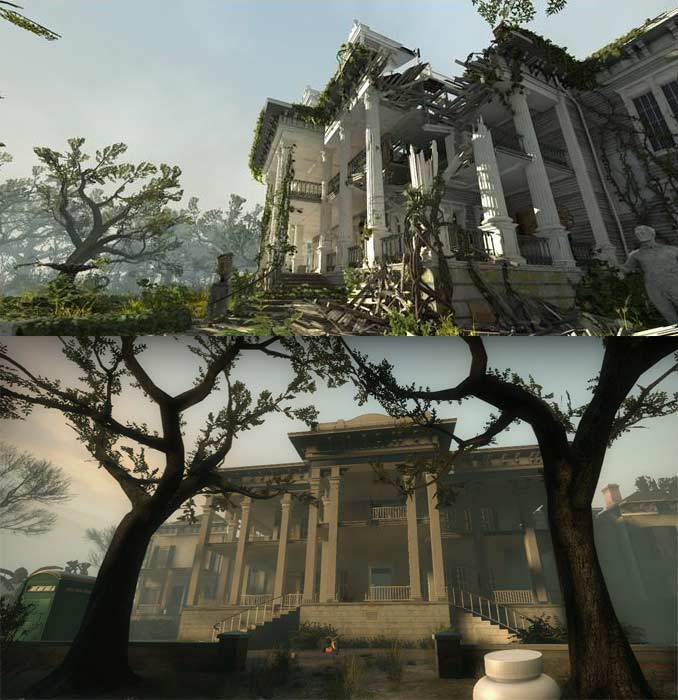 Quite an upgrade, huh?
There's not much in the way of other details we can gleam from this, though in the other slides we can see other angles, including a long shot and one from the porch of the old house – suggesting that this isn't some simple mockup for a slideshow, but a bully built level.
KitGuru Says: What do you guys think of it? I like the stonework and the lighting, but the tree seems a bit bare still, no?