They won't have rocket power in their rear, or be able to double jump and flip, but the upcoming range of "pull-back" racers inspired by Rocket League will be faithful to the original car designs. Zag toys is set to create 12 miniatures taken straight from the game, with a few random ones letting players unlock special in-game rocket trails and wheel designs.
Rocket League has been a monumental success over the past year and a half, garnering millions of players, billions of matches and spawning a competitive scene with a high skill-ceiling. For such a modern game though, it feels oddly appropriate for its eye catching car designs to be made into little toy cars too.
Thanks to their "pull back" design, they will have the ability to drive themselves. As shown in the above short clip, pulling them back loads the wheels up and letting them go sends them flying forward. Even enough to push a Rocket League inspired ball around.
The cars that are getting the toy treatment include: Octane, Dominus, Masamune, Hotshot, Grog, X-Devil, Merc, and Backfire among others (thanks PCGamer). All will be made available with a Rocket League ball, so you could even make some sort of turn-based, non-airborne Rocket League in the real world.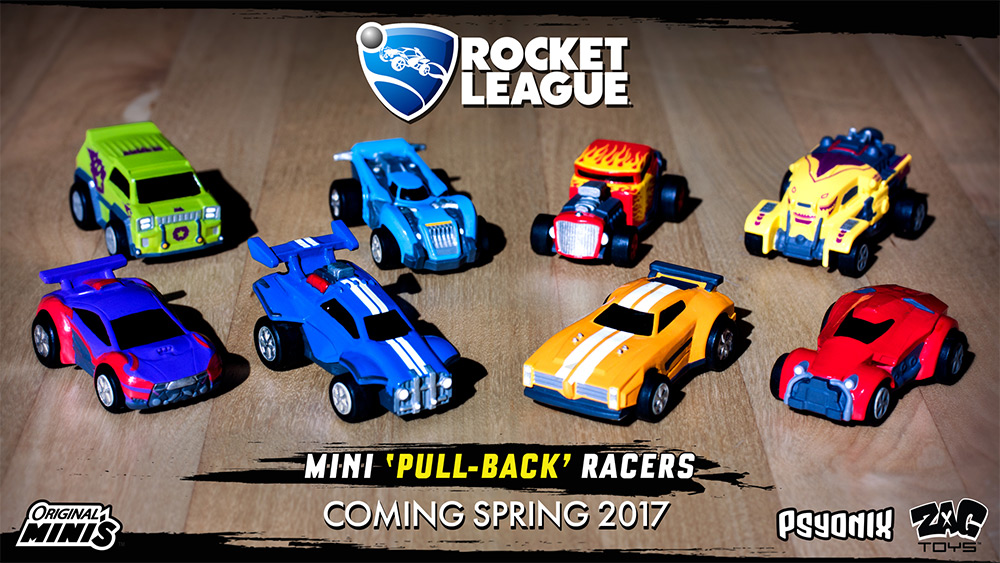 Expect the cars to arrive this spring, with some offering unique in-game unlocks like rocket trails and wheel designs.
Discuss on our Facebook page, HERE.
KitGuru Says: These seem like a great present you could get for a younger relative, so you have an excuse to buy one for yourself.