Survival horror is the latest vogue genre of development and there's some great examples of it, whether you're looking at a single player experience like Don't Starve, or the hugely popular multiplayer ones like DayZ and Rust. However apart from DayZ, which is mostly based on a real location, they're all fictional worlds. Reroll on the other hand, a new game from Montreal based Pixyul, is going to be the real world. All of it.
Using unmanned drones, the developers plan to send high definition cameras off around the world, taking pictures of every scrap of land and sea they can find, sending those images back to the developer which then automatically digitises them into the 3D landscape that we can then run about and hope to survive in. This potential for a game world of unprecedented size could open up the game for millions of players to play simultaneously in the same world and still potentially never run into one another.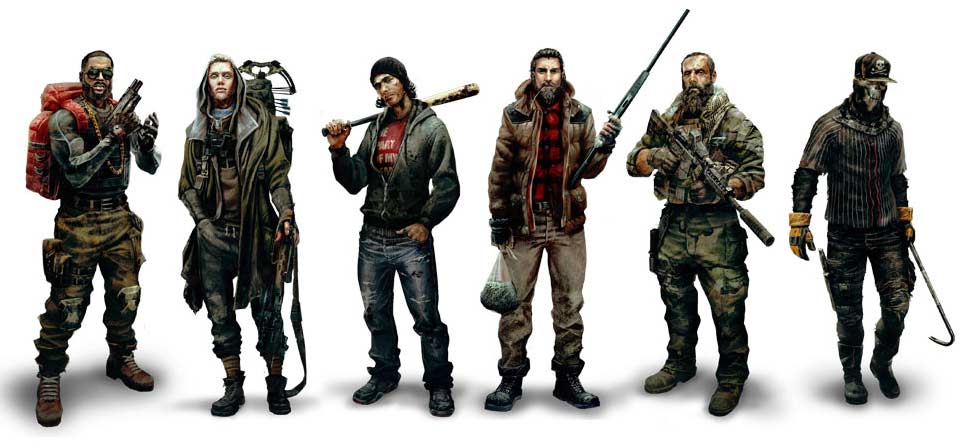 Expect to meet RPG mainstays like Techno Viking and Will.I.AM on your travels
The whole point is making a survival game that's as real as possible, say the developers: "The Reality System Sync (RSS) connects the real world to ReRoll. Days are 24 hours with day & night cycles, with time set to where your character is in the world. Real life weather systems are connected to the game universe… if it's freezing & snowing for real where your character is… it will in the game."
But what about the gameplay itself? It's going to be an open world survival game obviously, but what else? It's set in a world that's collapsing, with multiple threats and dangers knocking out city after city and players trying to survive by doing what they can: running, hiding, fighting and of course, crafting.
[yframe url='http://www.youtube.com/watch?v=M3DryIy7p1A']
As the drones expand their knowledge of the real world with captured images, so too will the in-game world grow. While from its humble beginnings it may not be more than a few tens of square kilometres, it won't be long before that's in the hundreds.
This is all very ambitious, so at this early stage of course, the developer is looking for funding. You can contribute to it on the official site with a variety of different pledge levels giving you access to different gear and aspects of the game.
KitGuru Says: Ambitious doesn't even really seem to cover this one. It's a huge project. Whether the developer will be able to deliver on its promises, we'll have to wait and see.