Unsurprisingly, when the Revive project that unlocked Oculus VR's Rift exclusivity was launched, the Facebook owned company updated its DRM to block its use. Even more unsurprising though, is that within days the Revive project is back and it's already circumvented DRM protecting Unreal Engine titles.
This all stems from an ongoing debate in the VR community. While most users are against the idea of console-like platform exclusives, Oculus has championed it from the outset, stating that it wants to set a minimum quality level. While our own experience with its platform would debate that fact, it's not something others were willing to accept.
The Revive software previously let you circumvent Oculus' store lock-out for other headsets, letting HTC Vive users buy and play games on it. Now that Oculus has upped the ante though and made real efforts to block gamers with non-Rift headsets, the Revive project has had to do the same.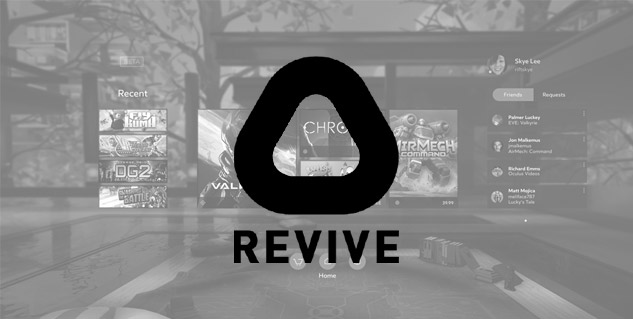 "I really didn't want to go down this path, but I feel there is no other way. This release bypasses the Oculus Platform DRM in Unreal Engine games, so the entitlement check doesn't fail because the headset isn't connected," reads the Revive blog.
This means that the Revive project can technically be used as a crack for pirated Rift games. That's not something the project supports, but it was the route it was forced down to continue offering Rift-game access to Vive users.
And to reiterate my wish, I hope for more pirate-based VR games!

— Palmer Luckey (@PalmerLuckey) April 28, 2016
Oh the irony
The update only works on Unreal Engine games and experiences so far, but a Unity update isn't far away and that will open up just about all of the VR experiences currently on Oculus Home.
It's a sorry state of affairs that people wanting to play Oculus exclusives without the headset are forced down this route. Especially considering Palmer Luckey stated in the past that Oculus wouldn't block them from playing Oculus games without a Rift. Clearly his standing in the company isn't enough to make that a reality any more.
We would expect Oculus to respond in due time, but as we've seen with most games and platforms, rarely can the developer prevent their platform from being opened up eventually.
Discuss on our Facebook page, HERE.
KitGuru Says: This move is so short sighted by Oculus. It smacks of Facebook oversight and suggests its interest is in controlling the platform, not selling games and helping out developers. I hope it wises up soon, as its reputation in the VR industry is nose diving.