Riot Games first talked about the much requested Team Builder feature in League of Legends back in October last year, but it's taken until today for it to open the tool up for public beta testing. It's available to try for the next two days and will allow players to select their role, champion and position before joining a game.
The idea behind it all is to make it so teams don't end up bickering for the first few minutes of a game, as clearly for anyone that's played over the past few years, the system of calling a position as soon as you enter chat is hardly a perfect one. All it takes is one stubborn person (who's copied and pasted half the chat history) or someone that's insta-locked to cause massive friction in the team and that's usually a recipe for disaster.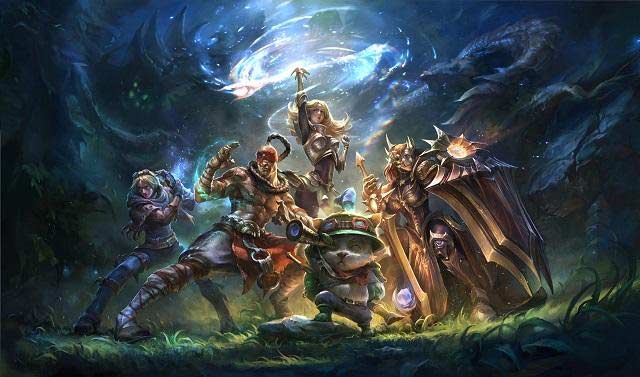 United we stand, together we endlessly bitch each other out
In an FAQ on the test, Riot explained that no, this wouldn't replace the traditional queue system; it's not available for ranked because Riot hasn't worked out how to mix bans with pre-picked champs; yes, there will be a longer wait time due to the more specific choices players will make – especially if you choose a popular position. Team builder will also allow you to mix it up and specify strange strategies, like double junglers, all mid, or whatever you fancy trying out. It's not designed to enforce the meta, even if on the surface it might seem that way.
The beta will roll out to different regions over the next few days, running between the 3rd March and the 7th. For full details, check out Riot's breakdown here.
KitGuru Says: This has been a feature I've wanted to see in League for a long time. It might even tempt me back.