South Park: The Stick of Truth has had a troubled development life. It was being handled by THQ for some time, but faced delays as that long-time publishing house slowly fell to pieces and then when it was picked up by Ubisoft more delays were announced, pushing it to December 2013 and eventually to its current planned release, 4th March. However, it's now been confirmed that Stick of Truth has gone gold, meaning this release date should stick. Probably.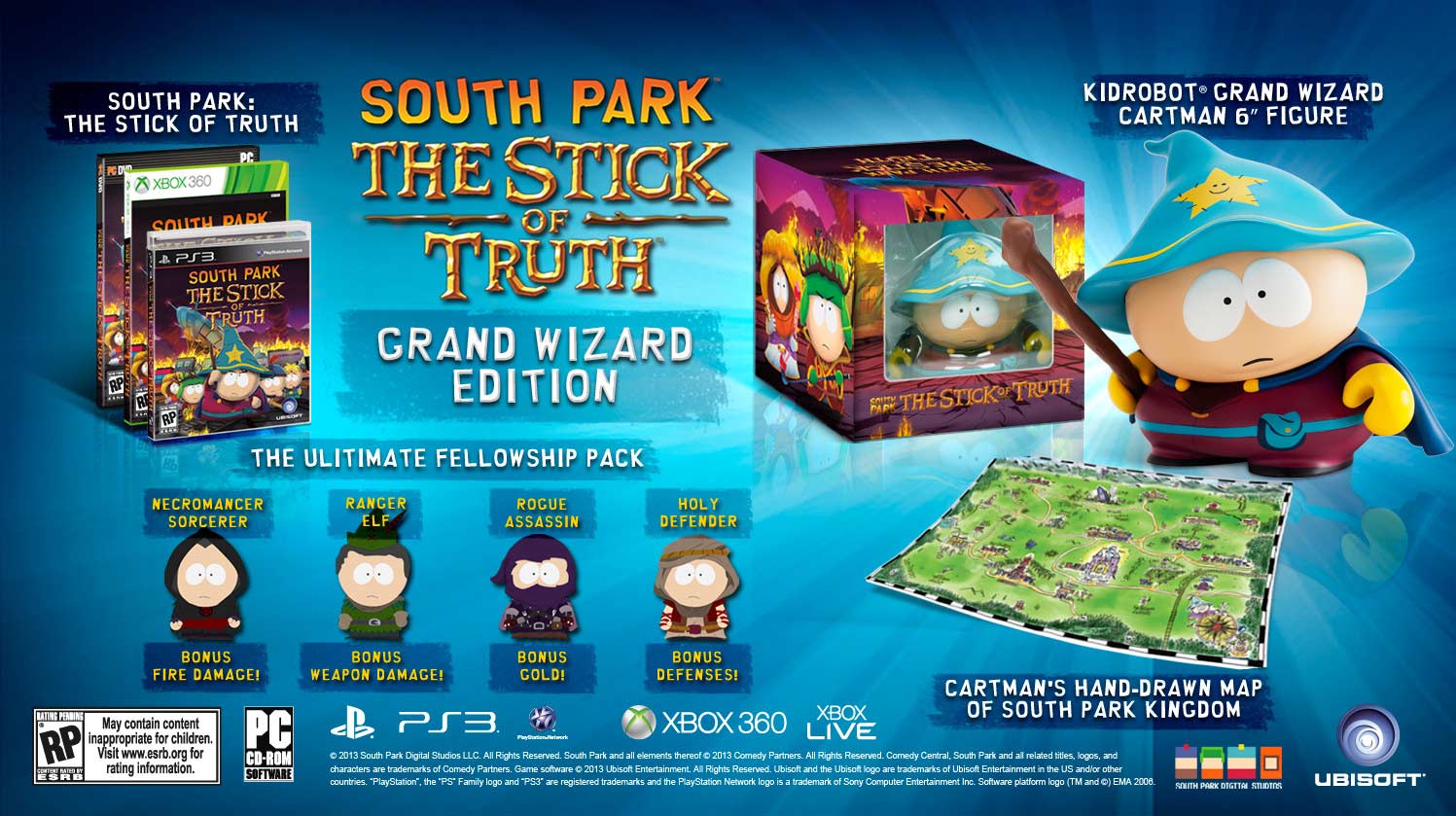 Pre-orders have been offered for a long time, despite repeated delays
South Park creators Matt Stone and Trey Parker made fun of the game's delays in recent episodes of the TV show, mocking games that face delays, as well as those that charge for pre-orders (as South Park did) and then miss their release date.
South Park: The Stick of Truth is set for release on 4th March in North America, landing here in the EU on the 7th, on Xbox 360, PS3 and PC.
KitGuru Says: Based on some of the gameplay footage from this South Park title, I'm quietly confident it'll be a fun one. I didn't mind the tower defence game they did a couple of years ago, but it was hardly mind blowing, this looks more like the show, with added combat.
[Thanks
MCV
]