Despite console gaming being given much more attention by the likes of Microsoft, its Xbox Platform, like Sony's and Nintendo's, has missed out on the majority of one of the world's biggest gaming phenomenons in recent years: the MOBA. However that may be set to change with the introduction of beta sign-ups for Hi-Rez Studios' SMITE on the Xbox One.
With the beta set to take place sometime in the next couple of months, there's now a new site where console fans of the game can register their interest. All you need is an email address and the ability to tick a box that says you're over 13. Because everyone knows that anyone under that age can't lie.
[yframe url='http://www.youtube.com/watch?v=rDOxxRf4muE']
On top of this, Hi-Rez has released a new trailer for the game to celebrate the upcoming World Championships, which thanks to crowd funding has a prize pool that even beats out League of Legends' yearly $2 million collective by a few hundred thousand. Of course this is nothing compared to DOTA 2's last year $10 millione+ prize pool, but for a game that's not even been out a year, it's shown a lot of support.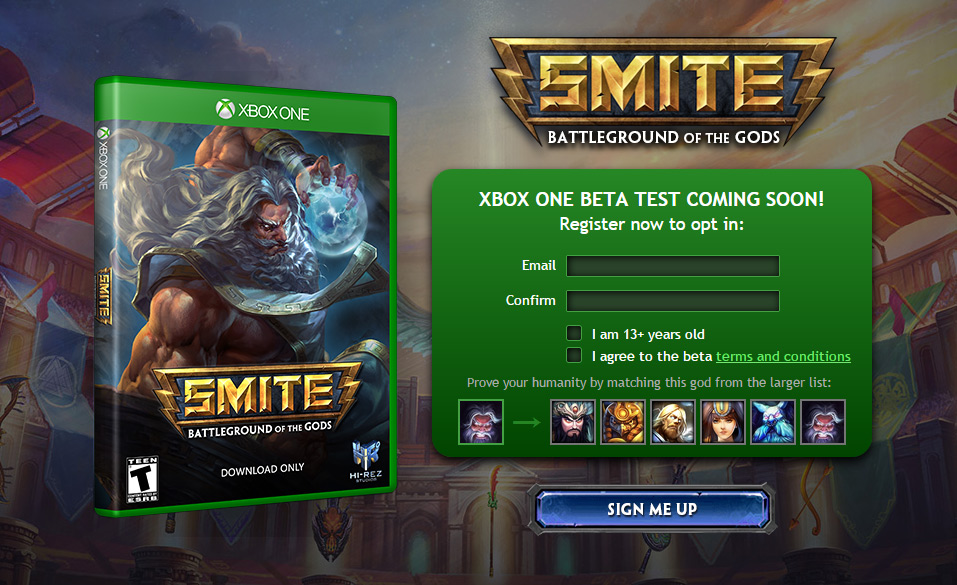 Set to take place between 9th and 11th January, the Smite World Championships will see eight teams face off against one another to see who is crowned the ultimate champion. Two from each of the game's main regions will be represented, including two from North America, two from South America, two from Europe and two from China.
First prize will take home over $1.2 million, while the team that comes in last (8th) place, will walk away with just over $30,000. However as more people buy real and digital passes to the event, those totals could continue to increase.
Discuss on our Facebook page, HERE.
KitGuru Says: I haven't played a MOBA in quite some time, but even then it was only the traditional 5th person types. What do you guys think of SMITE and its very different take on the genre?