Steam has grown up a lot over the past decade, going from a curious way to get hold of Valve games, to the dominant portal that we all experience our titles through on the PC, but it's not in its final form just yet. There's a range of updates coming according to SteamDB, including changes to the store which should make it more customisable.
As it stands, the Greenlight process is bringing reams of new games to the digital download platform every day and there's many more besides, but it can be a little difficult wading through them. Valve seems to be looking to address that with some upcoming updates.
Firstly, a "discovery queue," will be available, offering a filtered selection of upcoming games for you to peruse, letting you vote on ones that haven't made it through yet and purchase ones that have. There's also going to be groups or individual "curators," which will be able to recommend games to their followers. This could work out as a group of your friends who can suggest games to one another, or may instead by your favourite let's player. Either way, it's a new way to discover games you might not have looked into otherwise.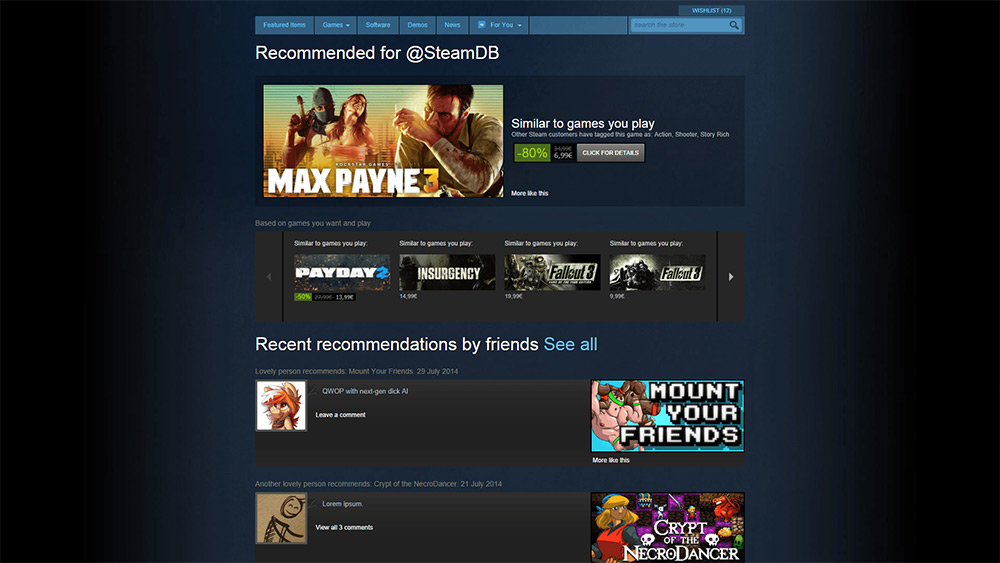 Steam's going all blue themed too. You've probably already noticed the launch icon change
To continue the trend of discovering games that are more your taste, the front page will be customisable, letting you tweak and change sections to show what you want instead of just the latest on-sale items. You can highlight DLC for games you already own, or software, or games by developers you like.
Steam is also going to introduce new methods of two-factor authentication through its mobile app and change the search function to make it more versatile.
Discuss on our Facebook page, HERE
KitGuru Says: Most of these changes should be coming into play soon. What do you guys think? Are they positive, or are there some you'd rather not have?
Image Source: SteamDB